APFM webinars are offered live as a benefit to APFM members. Others may pay a fee to attend a live webinar. If you have an idea for a future APFM webinar, please contact Bob Horwitz at robert.horwitz@gmail.com.
Log in to access recorded webinars
Webinar recordings are available only to APFM members. APFM members may either:
Log in here and then return to this page to choose a recorded webinar; or
Click on the "LOG IN" link below the webinar you'd like to view. When you login, you should be returned automatically to the page where you can view the webinar you've selected.
Once logged in, you can view as many recorded webinars as you like.
Come Together Right Now Over Mediation: Using Peer Groups to Improve Your Practice with Michael Aurit, JD, MDR, Justin L. Kelsey, and Amanda D. Singer, Esq., MDR, CDFA on August 30, 2017.
Past Webinars
Our goal is to make prior APFM webinars available to members to view online any time.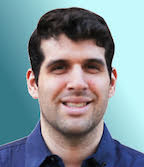 "What Mediators Need to Know About Mental Health Concerns," an APFM webinar featuring Dan Berstein. Recorded Tuesday, April 11, 2017.