Family Mediation and Autism Spectrum Disorder
moderated by Judge Lawrence R. Jones (Ret.), who will be joined by panelists Paul Prior, Esq. (Special Needs Attorney), Cyndee Policastro-Smith (Board Certified Behavioral Analyst), and Joni Jones, RN-BC (Special Needs Advocate, Mediator)
Wednesday, April 19, 2023
12:00 Noon – 1:30 PM Eastern (9:00-10:30 AM Pacific)
About the Webinar
What happens when separating or divorcing couples have a child with Autism Spectrum Disorder? This program addresses issues which often arise during mediation sessions and settlement discussions, and how mediators may constructively help parents discuss and settle such issues, including:
A) Issues over Diagnosis and Plan of Care
B) Child Custody and Parenting Time
C) Generalization and Mainstreaming
D) Support Issues and Special Expenses
E) Public benefits (SS, Medicaid, etc)
F) Special Needs Trusts
G) Adults with Autism (Guardianships, Residential Issues, etc)
H) Cultural Competency and Persons with Autism
I) Other Important Issues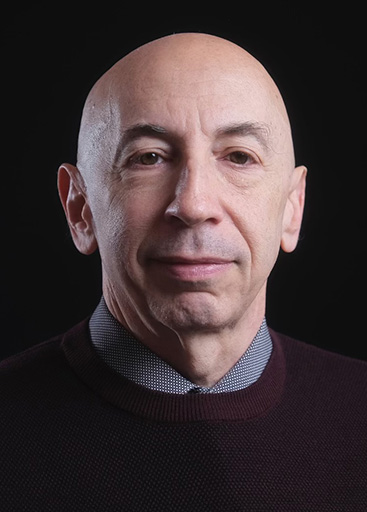 Lawrence R. Jones retired from the New Jersey Judiciary in 2017, after serving the public as a Superior Court Judge. During his term on the Bench, Jones served as the President of the New Jersey Council of Juvenile and Family Court Judges (NJCJFCJ), and authored over 60 opinions on novel issues of law, including a significant unpublished opinion regarding custody and parenting issues for children with autism (Rooney v. Wall, 2015). Following his years in the Judiciary, he was honored by the New Jersey Law Journal in June 2017 as a Distinguished Leader of the N.J. Bar. In November 2017, he was appointed by N.J. Governor-elect Phil Murphy to serve on his gubernatorial transition team relative to legal issues and social justice. Lawrence Jones previously served on both the New Jersey Council of Developmental Disabilities (2007-2009) and the Governor's Adults with Autism Task Force (2008-2009), both times as an appointee of then N.J. Governor Jon Corzine. On the latter committee, Jones served as Chair of the Subcommittee on Legal Issues, and helped develop the "Plan for Action" which ultimately resulted in the creation of New Jersey's Office of Autism Services. Thereafter, following Jones' appointment to the Judiciary — and consistent with the aforementioned Plan for Action relative to educating Superior Court Judges on autism — Judge Jones founded, developed and co-presented the first program in New Jersey for sitting family court judges on autism and divorce, which was presented at the New Jersey Judiciary's Judicial College in 2010. Judge Jones also co-authored the 2010 Judicial Bench Guide on the subject. Additionally, he was the co-author of the "Jones-Holmes criteria" of special considerations for judges deciding custody issues regarding children with autism, which was presented at (a) the N.J. Judicial College in 2010 (b) , the Autism Society of America's national convention in Pittsburgh in 2013, and (c) the American College of Forensic Psychology Annual Symposium in San Francisco. He presently resides in New Mexico and practices online mediation and alternate dispute resolution.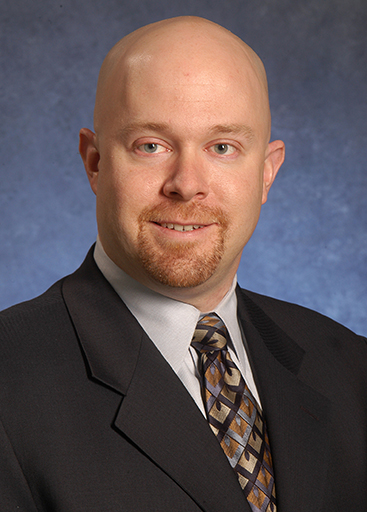 S. Paul Prior has continuously represented people with disabilities and their families for more than a quarter-century. As the younger brother of a man with autism, his roots in disability advocacy began to develop at a very early age. He has successfully argued leading cases before the New Jersey Supreme Court, Third Circuit Court of Appeals, as well as other state and federal courts. Early in his career, he represented individuals in state-operated developmental centers and psychiatric hospitals where he also served as a federal monitor overseeing conditions there. Today, his legal work focuses on special education, guardianship, financial entitlements, and access to appropriate services. A substantial part of his practice is devoted to assisting families in estate and trust matters. He holds a JD from Seton Hall University School of Law, and serves on the Board of Trustees of The Arc of New Jersey, Special Olympics New Jersey, and is Chairman of the Board for Eden Autism. Previously, he served on the Board of Autism New Jersey, the Eden Autism Foundation Advisory Committee, and the ASPEN Professional Advisory Board. He is a member of the Elder Law Section of the New Jersey Bar Association. He has testified before the New Jersey Assembly by invitation and has assisted in the development of several pieces of legislation benefitting individuals with disabilities. He writes and lectures frequently on topics concerning the law and disability, as well as issues affecting siblings. Paul enjoys listening to live music, running, skiing, and is an avid baseball fan.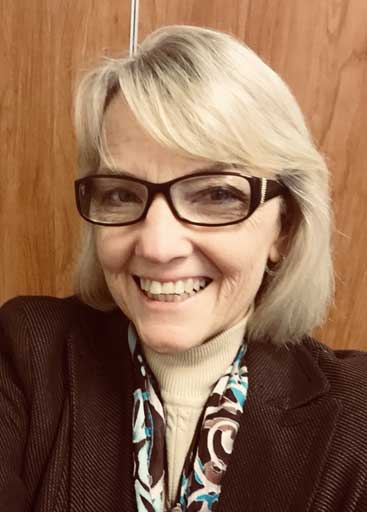 Cynthia Policastro-Smith has a long history of working with children who are neurotypical and with children with developmental disabilities including children with autism spectrum disorder. Cynthia began working children as a family daycare provider and a Girl Scouts leader. Cynthia completed her BA in Psychology and obtained a Teacher of the Handicapped teaching certificate. During this period Cynthia worked in homes providing ABA for children on the autism spectrum and then obtained a teaching position at Children's Center in Neptune, NJ. Cynthia's next step was to move to Toms River Regional Schools to open a classroom at Intermediate East for students with Autism and also began leading Kidz Korner after school program for special needs students for the Family Resource Network. Cynthia went on to become Coordinator of the Special Needs programs for the Family Resource Network. Cynthia then began a position at Hooper Avenue Elementary School teaching elementary age students on the autism spectrum. Cynthia obtained a MA in Applied Behavior Analysis and became a BCBA. Currently, Cynthia continues to teach and and provides professional development for staff at Toms River Regional Schools, presents workshops and programs across the state of New Jersey and provides clinical supervision of home ABA programs for the Family Resource Network.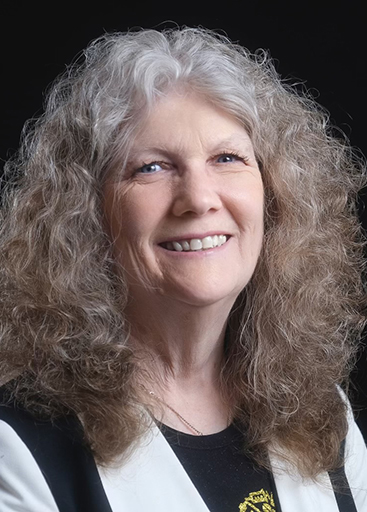 Joni Jones, RN-BC, is a registered nurse, board certified in psychiatric and mental health nursing, a former certified developmental disabilities nurse, and retired member of the NJ State Board of Nursing. She served on N.J. Governor Phil Murphy 's transition team on health related issues . In 2013, Joni was the recipient of the Elizabeth Kellogg Award for excellence in nursing. Joni is one of the original founders and former vice president of Parents of Autistic Children (POAC). She has presented on autism spectrum disorder at multiple conferences both nationally and on a state level. Some of these venues have included The Developmental Disabilities Nurses Association, and the Autism Society of America. From 2002-2009, Joni worked with multiple major league baseball teams to create the first-ever "Autism Awareness Day" games hosted by the New York Yankees (the Florida Marlins, the Pittsburgh Pirates, and the (then) Montreal Expos. In 2002, the National baseball Hall of Fame in Cooperstown New York honored the Lakewood BlueClaws, minor league affiliate of the Philadelphia Phillies, for hosting pro baseball's first-ever Autism Awareness Day and CNN won a 2003 Emmy award for its coverage of the event. She is a member of the New Jersey Association of Professional Mediators' Diversity/Inclusion Committee and the co-author of "10 BASIC PRINCIPLES OF CULTURAL COMPETENCY (BPCC), and was a co-presenter and moderator on autism-related issues at the 2022 National Cultural Competency Forum (NCCF). She has recently relocated to New Mexico and is presently an appointed member of U.S Senator Ben Ray Lujan's Consortium on Mental Health issues.
Time and Place
Wednesday, April 19, 2023
12:00 Noon – 1:30 PM Eastern (9:00-10:30 AM Pacific)
Cost
Free for APFM Members, $50 for Non-Members.
More Information about the Webinar
Only APFM members and paid attendees will receive an email with instructions on how to log into the webinar, to be held using the services of zoom.us. If you are uncertain about the status of your APFM membership, log into the APFM website to check it. Help logging in is available here: https://apfmnet.org/website-help/.
You may wish to download the Zoom client software for your computer, tablet or smartphone prior to the webinar: https://zoom.us/download. The software should work on most computers. APFM cannot provide technical support for software issues.
For more information on APFM's webinar series, or if you have a suggestion for a future webinar, please contact [email protected].
Confirmed APFM members and paid registrants will be sent information on how to login to the webinar. Additional confirmed participants will be sent login information after registration and prior to the webinar. For webinar access questions, please contact [email protected]. Please note that it may not be possible to provide immediate assistance on the day of the webinar.