What Family Dispute Resolution Professionals Need to Know About Screening for Family Violence:
Predicting risk and safety in family mediation
presented by Hilary A. Linton
Tuesday, January 21, 2020
9:00 AM – 10:30 AM PDT (12 Noon – 1:30 PM Eastern)
About the Webinar
"Domestic homicides are the most predictable and preventable of all murders. The problem is that most of us do not know what to look for or what questions to ask to figure out whether someone who is in an abusive relationship might be at risk being killed."

"Separation is the most common risk factor present in domestic homicides".

"This case represents one of the many that have been reviewed where abuse victims have sought advice from family law lawyers shortly before being killed by their partner, usually as part of the separation process."

"While leaving may be the best response to a violent relationship,  it is in leaving without adequate safety planning that the majority of women are killed."
The quotes above represent what we know or should know about family violence: it is pervasive, it crosses all demographic lines, it usually impacts women far worse than men, and the factors that predict both risk and safety are well established.
This 90-minute webinar will help equip family mediators, lawyers, arbitrators, parenting coordinators, assessors, therapists, judges and any others working with separating couples to better identify, assess and manage risk in their practices.
The following topics will be covered:
What are the factors that, according to research, predict risk to the safety and lives of our clients?
How can we identify those factors?
What tools are available to help us?
How can we differentiate between those cases that are appropriate for mediation or other out of court processes, and those that are not?
What steps can we take in our practices to keep our clients safer?
What are the safety risks facing professionals and what steps can we take to minimize such risks?
How do we safely terminate processes where safety risks are high?
There will be time for questions at the end of the program.
Materials will be provided by way of articles and links to useful websites and resources.
About Hilary A. Linton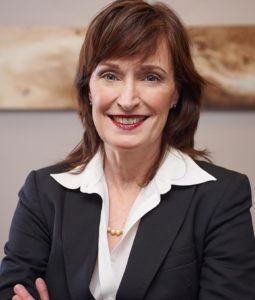 Hilary A. Linton is a Toronto family lawyer, mediator and arbitrator. She litigated in the family courts before starting her ADR business, Riverdale Mediation Ltd., almost 20 years ago. Since then her practice has been exclusively in the field of out of court dispute resolution including as a Dispute Resolution Officer in the Superior Court of Justice and as a family mediation service provider in Toronto's family courts.
Ms. Linton teaches the required courses to become certified as a Family Mediator and Arbitrator with the Family Dispute Resolution Institute of Ontario and to be accredited as a mediator with the Ontario Association of Family Mediation. She has developed various workshops in Screening for Power Imbalances & Domestic Violence which she has delivered to family mediators, lawyers, arbitrators and collaborative professionals across Canada including in Toronto, Vancouver, Halifax and Winnipeg .
Hilary was recently appointed to the Department of Justice Canada Advisory Group which is researching and testing a screening tool for family lawyers to be released in the summer of 2020.
Time and Place
Tuesday, January 21, 2020,
9:00 AM – 10:30 AM PDT (12:00 Noon – 1:30 PM Eastern)
More Information about the Webinar
Only APFM members and paid attendees will receive an email with instructions on how to log into the webinar, to be held using the services of zoom.us. If you are uncertain about the status of your APFM membership, log into the APFM website to check it. Help logging in is available here: https://apfmnet.org/website-help/.
You may wish to download the Zoom client software for your computer, tablet or smartphone prior to the webinar: https://zoom.us/download. The software should work on most computers. APFM cannot provide technical support for software issues.
For more information on APFM's webinar series, or if you have a suggestion for a future webinar, please contact Bob Horwitz, Training Committee Chair, at [email protected].
Confirmed APFM members and paid registrants will be sent information on how to login to the webinar. Additional confirmed participants will be sent login information after registration and prior to the webinar. For webinar access questions, please contact [email protected]. Please note that it may not be possible to provide immediate assistance on the day of the webinar.