APFM Webinar Series
Creating and Building A Family Mediation Practice
– Virginia L. Colin, Ph.D.
About the Webinar
When Dr. Colin entered family mediation training, the advice she got from experienced mediators was "Don't quit your day job. You can't earn a living as a family mediator." Thinking that the need for skilled family mediators was huge even if people did not yet know that mediation was what they needed, she set out to prove these advisers wrong. She quickly learned that mediators in private practice must learn to open and run a business and must learn how to market their services. Learning how to mediate well is necessary but not sufficient for those who want careers in family mediation. In this webinar she will lead a discussion of working as a sole practitioner, forming an LLC, hiring assistants, keeping business records, creating a website, finding office space, building a referral network, advertising, using social media, networking, making videos, and more.
Time and Place
Tuesday, February 7, 2017
12 Noon – 1:15 p.m. Eastern (9:00 a.m.-10:15 a.m. Pacific)
Online via Zoom.us.
Login details to access the webinar will be provided to registrants via email prior to the webinar.
Webinar Cost
The webinar is free for APFM members and $50 for nonmembers. Join APFM or renew your membership here: https://www.apfmnet.org/membership/.
Only 100 attendee slots available, so register today!
About Dr. Colin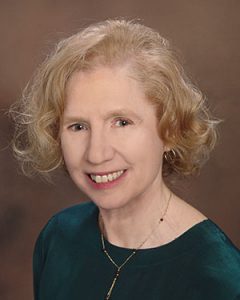 Our presenter, Virginia L. Colin, Ph.D., co-author of The Guide to Low-Cost Divorce in Virginia, is the founder and Director of Colin Family Mediation Group LLC in Springfield, VA. Formerly a research psychologist, she began mediating by 1999 but did not get formal training or open a professional practice until 2008 – 2009. Her group practice now has five part-time mediators serving families throughout northern Virginia. She is happy to have demonstrated that it is possible for a person who is neither a lawyer nor a mental health professional to earn a living as a professional family mediator.
This webinar on practice building is relevant for mediators of every professional background. Like mediators, lawyers and therapists generally aren't taught much about marketing as they acquire their primary professional skills.
In addition to her mediation practice, Virginia hosts an Internet talk radio show, Family Matters.
More Information about the Webinar
Only APFM members and paid attendees will receive an email with instructions on how to log into the webinar, to be held using the services of zoom.us. If you are uncertain about the status of your APFM membership, log into the APFM website to check it. Help logging in is available here: https://apfmnet.org/website-help/.
You may wish to download the Zoom client software for your computer, tablet or smartphone prior to the webinar: https://zoom.us/download. The software should work on most computers. APFM cannot provide technical support for software issues.
For more information on APFM's webinar series, or if you have a suggestion for a future webinar, please contact Bob Horwitz, Training Committee Chair, at robert.horwitz@gmail.com.
Confirmed APFM members and paid registrants will be sent information on how to login to the webinar. Additional confirmed participants will be sent login information after registration and prior to the webinar. For webinar access questions, please contact webmaster@apfmnet.org.