Beyond Protocols: The Art and Science of Interdisciplinary Family Mediation
presented by Forrest "Woody" Mosten and Kate Scharff
Wednesday, September 27, 2023
12:00 Noon – 1:30 PM Eastern (9:00-10:30 AM Pacific)
We're sorry, but all tickets sales have ended because the event is expired.
About the Webinar
Interdisciplinary teamwork is the lifeblood of our work, yet most of us come to it with little or no experience in working with professionals of other disciplines, let alone building a team that can be effective in a complex setting in which powerful emotions hold sway. So, it's no wonder that when cases go south, the culprit is almost always problems among and between team members. In this webinar–using relevant concepts from psychotherapeutic, legal, and conflict resolution theory—we'll unpack some common patterns of team dysfunction and explore ways to recognize, redress, and learn from them, so we can best help the families who depend on us.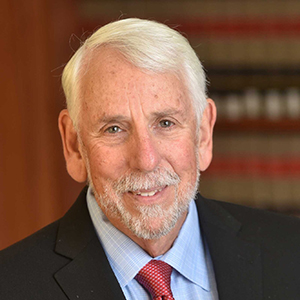 Forrest (Woody) Mosten has been in private mediation practice since 1979 and teaches mediation, Lawyer as Peacemaker, and Family Law Practice as Adjunct Professor at the UCLA School of Law. He trains professionals in mediation from basic to advanced courses and is in constant demand worldwide as a conference keynote speaker and expert witness on mediation. He is the co-founder of Mosten Guthrie Mediation Academy for online Mediation Training which offers courses throughout the world (see MostenGuthrie – Mediation Training, Online Training).
Woody has spent his entire career working for increased legal access and dispute resolution for the underserved and diverse members of our society, as well as helping families, businesses, and organizations resolve disputes. He has received numerous awards for his achievements in mediation and has been asked to educate others on mediation globally. In 2019, Woody received a Life Career Achievement Award from the Academy of Professional Family Mediators. In 2020, APFM established the Forrest (Woody) Mosten Diversity, Equality, and Inclusion Training Scholarship Diversity, Equity & Inclusion (apfmnet.org) . Woody has presented many workshops and other programs for APFM over the years.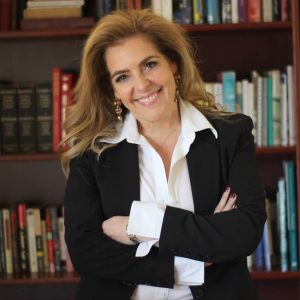 Kate Scharff, M.S.W. is an individual, couple and family psychotherapist, Collaborative Divorce professional (coach and child specialist), divorce consultant, and family mediator. She was a founder and principal of the Collaborative Practice Center of Greater Washington, and a founding board member (and past president) of the DC Academy of Collaborative Professionals. Kate has taught nationally and internationally on many aspects of psychotherapy, divorce, interdisciplinary Collaborative Practice, mediation and therapeutic jurisprudence. Among her writings are three books: "Therapy Demystified: An Insider's Guide to Getting the Right Help" (2004), and (with Lisa Herrick, Ph.D.) "Navigating Emotional Currents in Collaborative Divorce: A Guide to Enlightened Team Practice" (ABA, 2010) and "Mastering Crucial Moments in Separation and Divorce: A Guide to Excellence in Practice and Outcome" (ABA, 2017). Kate maintains a private practice in the Greater Washington, DC area. Her blog and podcast can be found at katescharff.com.
Time and Place
Wednesday, September 27, 2023
12:00 Noon – 1:30 PM Eastern (9:00-10:30 AM Pacific)
Cost
Free for APFM Members, $50 for Non-Members.
More Information about the Webinar
Only APFM members and paid attendees will receive an email with instructions on how to log into the webinar, to be held using the services of zoom.us. If you are uncertain about the status of your APFM membership, log into the APFM website to check it. Help logging in is available here: https://apfmnet.org/website-help/.
You may wish to download the Zoom client software for your computer, tablet or smartphone prior to the webinar: https://zoom.us/download. The software should work on most computers. APFM cannot provide technical support for software issues.
For more information on APFM's webinar series, or if you have a suggestion for a future webinar, please contact [email protected].
Confirmed APFM members and paid registrants will be sent information on how to login to the webinar. Additional confirmed participants will be sent login information after registration and prior to the webinar. For webinar access questions, please contact [email protected]. Please note that it may not be possible to provide immediate assistance on the day of the webinar.