We look forward to having you join us on October 25-27, 2023 for our exciting annual APFM Conference!
This year's theme is Mediating in an Increasingly Diverse World, which will be offered 100% online. We are excited to welcome back some beloved speakers, along with a wide range of new voices, who will share their knowledge on a variety of topics impacting the mediation world, from AI and technology, to cultural competence and increasing diversity in your practice. With an international presence, we hope to bring mediation practitioners together to discuss and learn about our ever-expanding family mediation work.
Registration is OPEN, so don't miss out on the opportunity to benefit from our early bird pricing! Stay tuned for more announcements and the full conference schedule coming soon!
–APFM Conference Committee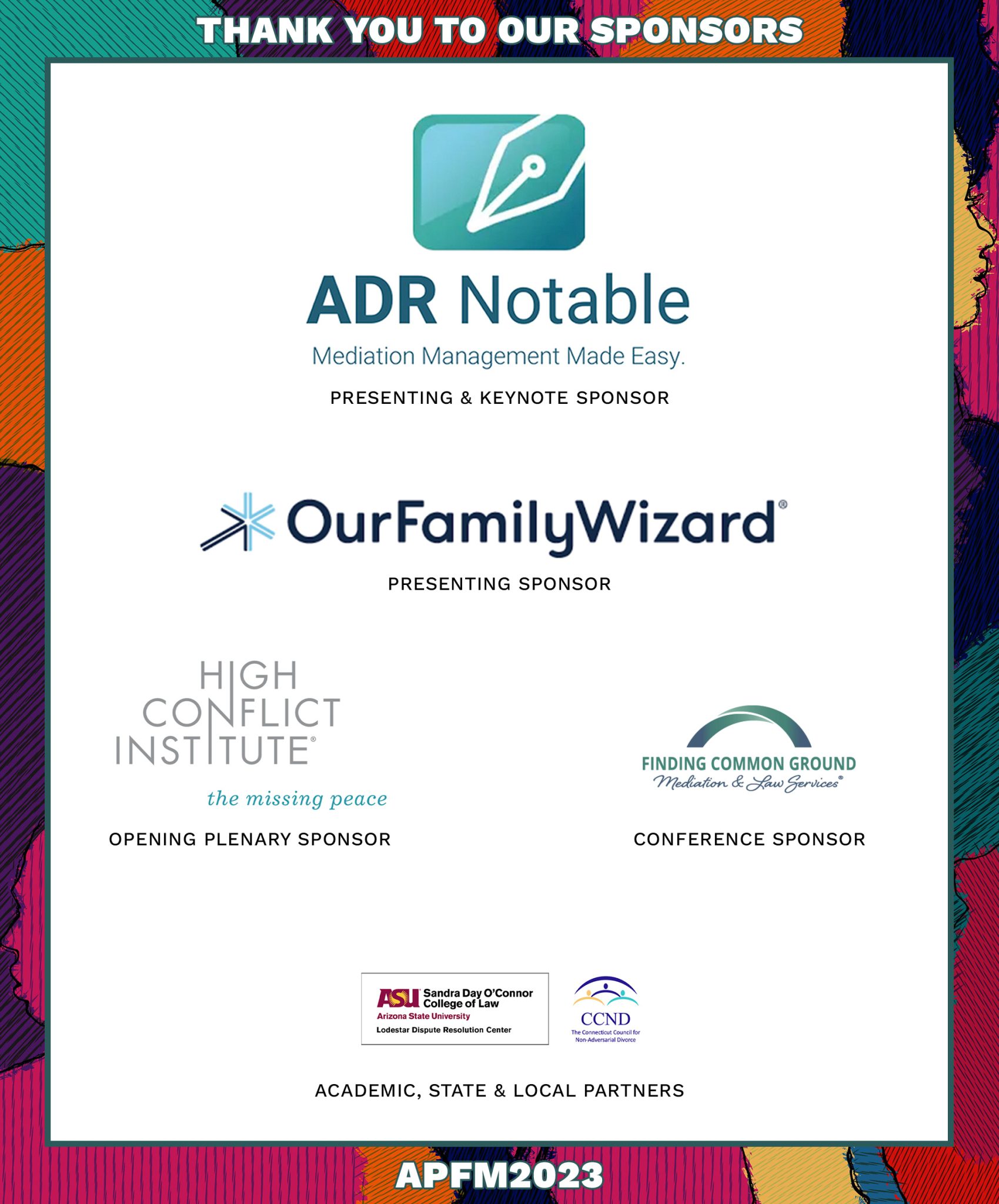 Presenting & Keynote Sponsor
Academic, State & Local Partners
ASU Lodestar Dispute Resolution Center
The Connectict Council for Non-Adversarial Divorce