Quick Conference Navigation
Join us at our 7th annual conference, in Boston, MA, November 7-9th!
APFM is excited to again join forces with The Association for Divorce Financial Planners (ADFP), and for the first time with Massachusetts Council on Family Mediation (MCFM), for an outstanding interdisciplinary conference that is an event not to be missed.
Learn from leaders in our field by attending workshops, plenaries and keynotes. You will have a chance to network and collaborate with divorce financial planners. As also offered in our 2018 conference there will be tracks on both mediation and financial sessions, so attendees can choose what they want to attend and enjoy exceptional educational opportunities.
Keynote Presenters are David A. Hoffman and Kenneth Cloke.
Thank you Conference Partners!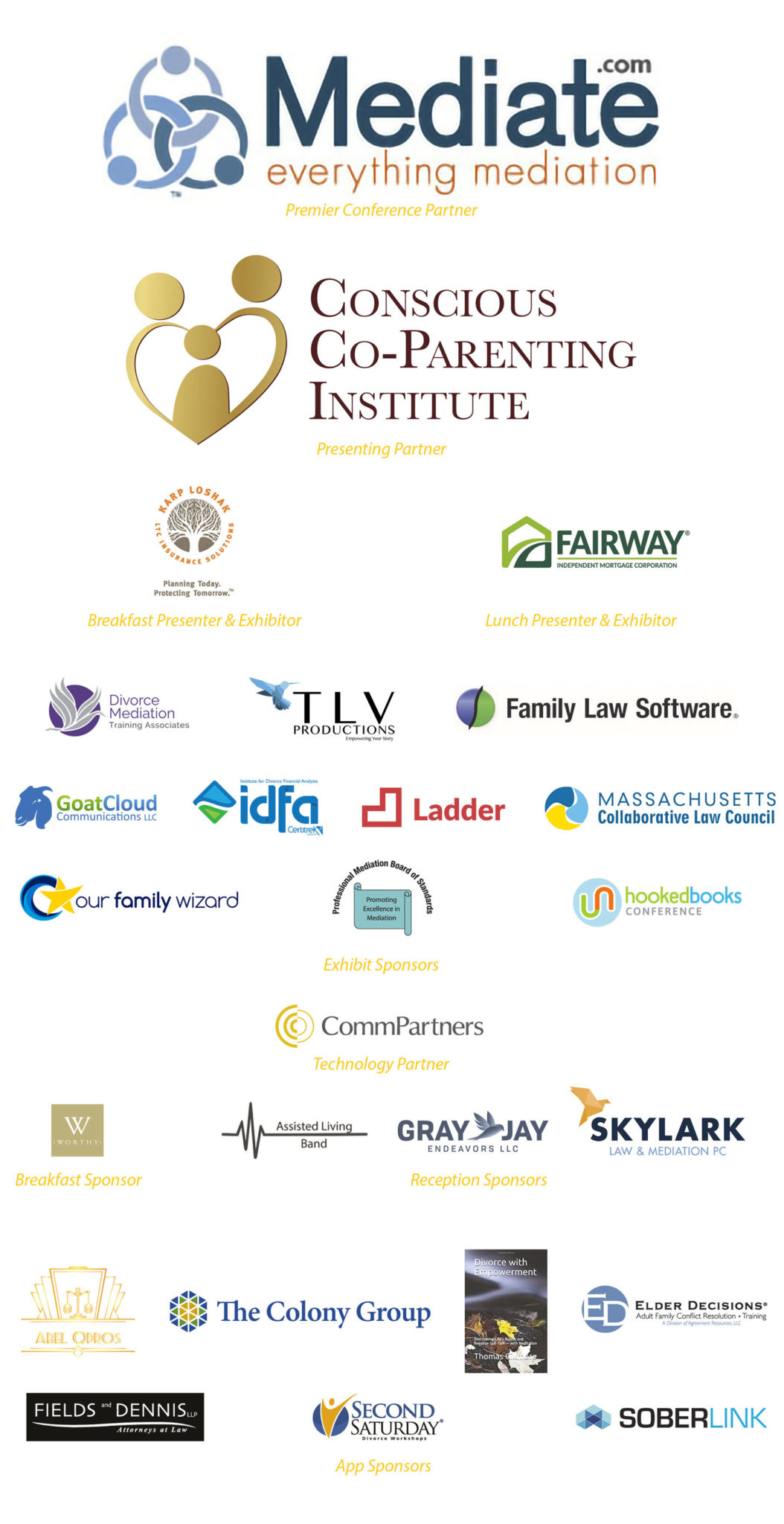 Learn more about our Conference Partners
Premier Conference Partner
Presenting Partner
Breakfast Presenter and Exhibitor
Lunch Presenter and Exhibitor
Exhibit Sponsors
Technology Partner
Breakfast Sponsor
Reception Sponsors
App Sponsors