Emotional Regulation & Improving Communication Skills: What Dialectical Behavioral Therapy (DBT) Concepts Can Teach Family Mediators
presented by Tammy Berman, LMHC
Thursday, June 25, 2020
1:30 p.m. – 3:00 p.m. EDT (10:30 a.m. – 12 Noon PDT)
About the Webinar
This webinar will focus on educating viewers on the principles of Dialectical Behavior Therapy (DBT). The presenter will provide a deeper understanding of each of the four core skills utilized in this approach and educate mediators on how to incorporate these strategies into their practice. DBT skills learned have the potential to enhance one's ability to increase their self-awareness (mindfulness), emotion regulation, distress tolerance and interpersonal effectiveness. There will be time for questions at the end of the program.
About Tammy Berman, LMHC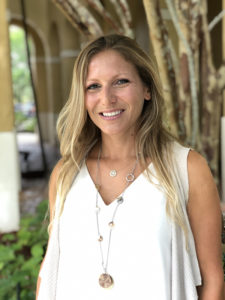 Tammy is a Licensed Mental Health Counselor, a National Board Certified Counselor, a Collaboratively Trained Facilitator, a Qualified Parenting Coordinator, a Supreme Court Certified Family Mediator, and she owns a private group practice called My Counseling Connections Inc. Tammy has been in practice since 2003 and in the past ten years she has focused her attention on helping families transition through separation and divorce; on working with Teens, and on teaching Dialectical Behavior Therapy skills in a group format.
Time and Place
Thursday, June 25, 2020,
1:30 p.m. – 3:00 p.m. EDT (10:30 a.m. – 12 Noon PDT)
Cost: Free for APFM Members, $50 for Non-Members.
More Information about the Webinar
Only APFM members and paid attendees will receive an email with instructions on how to log into the webinar, to be held using the services of zoom.us. If you are uncertain about the status of your APFM membership, log into the APFM website to check it. Help logging in is available here: https://apfmnet.org/website-help/.
You may wish to download the Zoom client software for your computer, tablet or smartphone prior to the webinar: https://zoom.us/download. The software should work on most computers. APFM cannot provide technical support for software issues.
For more information on APFM's webinar series, or if you have a suggestion for a future webinar, please contact Bob Horwitz, Training Committee Chair, at [email protected].
Confirmed APFM members and paid registrants will be sent information on how to login to the webinar. Additional confirmed participants will be sent login information after registration and prior to the webinar. For webinar access questions, please contact [email protected]. Please note that it may not be possible to provide immediate assistance on the day of the webinar.