Premarital Mediation
presented by Amanda Singer and Kristyn Carmichael
Wednesday, March 22, 2023
12:00 Noon – 1:30 PM Eastern (9:00-10:30 AM Pacific)
About the Webinar
Nothing screams romance like a party bringing up their need for a prenuptial agreement, especially in the standard you hire an attorney to draft the agreement and the other party is not involved at all. The emotional togetherness of dating and marriage can instantly devolve into feelings of distrust. This program will discuss mediation process, strategies and examples that will help both educate the couple as well as create a fundamental basis for relationship success in handling their assets, finances, and other decisions during their marriage. Adding premarital mediation to your service offerings can allow you to expand the clients you work with and provide a rewarding experience for the mediator in setting clients up for a successful relationship built on a strong foundation.
Amanda D. Singer, Esq., MDR, CDFA is a professional family mediator and co-owner of West Coast Family Mediation Center. She is also a licensed attorney and Certified Divorce Financial Analyst. She works to help families improve communication, solve problems and reach agreements while staying out of court and works with clients all throughout California. Amanda was the past Vice President of the Academy of Professional Family Mediators and was the awardee of the 2022 APFM Outstanding Professional Family Mediator Award. She is a member of the State Bar of California and actively involved in Lawyers Club of San Diego. She earned her JD from Chapman University School of Law while completing her Master's Degree in Dispute Resolution from The Straus at Pepperdine University School of Law. She earned her Bachelor's Degree in Sociology from Brandeis University and has completed her courses as a Certified Divorce Financial Analyst.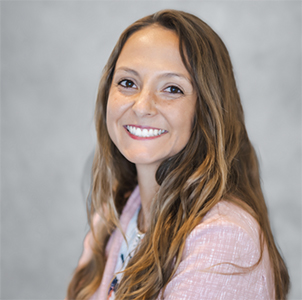 Kristyn Carmichael is a licensed Arizona attorney, professional family mediator, and Certified Divorce Financial Analyst (CDFA). She is the owner of Couples Solutions Center, which focuses on pre-marital and divorce mediation, as well as Ms. Confinance (confidence + finance) where she supports individuals in understanding their finances during divorce. When she is not assisting clients, she acts as the Training Director at the Lodestar Center for Dispute Resolution at the Sandra Day O'Connor College of Law at Arizona State University, focussing on the creation and implementation of trainings to spread awareness of dispute resolution skills, such as negotiation, mediation, communication skills, and advocacy.
Time and Place
Wednesday, March 22, 2023
12:00 Noon – 1:30 PM Eastern (9:00-10:30 AM Pacific)
Cost
Free for APFM Members, $50 for Non-Members.
More Information about the Webinar
Only APFM members and paid attendees will receive an email with instructions on how to log into the webinar, to be held using the services of zoom.us. If you are uncertain about the status of your APFM membership, log into the APFM website to check it. Help logging in is available here: https://apfmnet.org/website-help/.
You may wish to download the Zoom client software for your computer, tablet or smartphone prior to the webinar: https://zoom.us/download. The software should work on most computers. APFM cannot provide technical support for software issues.
For more information on APFM's webinar series, or if you have a suggestion for a future webinar, please contact [email protected].
Confirmed APFM members and paid registrants will be sent information on how to login to the webinar. Additional confirmed participants will be sent login information after registration and prior to the webinar. For webinar access questions, please contact [email protected]. Please note that it may not be possible to provide immediate assistance on the day of the webinar.