Dealing with Difficult People During COVID-19
presented by Bill Eddy, LCSW, Esq.

Wednesday, June 3, 2020
11:00 AM – 12:30 PM PDT (2:00 PM – 3:30 PM Eastern)
About the Webinar
Difficult people usually become more difficult during times of crisis. This Webinar will explain some of the predictable dynamics of difficult people, some methods for dealing with them as colleagues or family members, and some tips for mediating disputes with them during these stressful times. There will be approximately 30 minutes for questions at the end of this program.
About Bill Eddy, LCSW, Esq.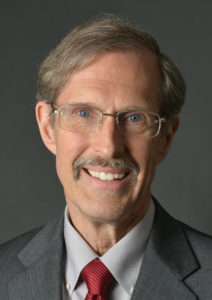 Bill Eddy is a professional family mediator, family therapist, and family lawyer. He is the co-founder and Chief Innovation Officer of the High Conflict Institute. He has trained lawyers, mediators, judges, mental health professionals, and others on managing high-conflict personalities, in over 30 states and ten countries. He was the Senior Family Mediator at the National Conflict Resolution Center in San Diego, CA, for the past 15 years. As a lawyer, he was a Certified Family Law Specialist for 15 years representing clients in family courts in California. Prior to that, he was a Licensed Clinical Social Worker for 12 years working with children and families in psychiatric hospitals and outpatient clinics. He is the author of fifteen books about managing high-conflict personalities and disputes. He is the developer of the New Ways for Families method for family courts and counselors in the United States, Canada and Australia, and the developer of the New Ways for Mediation method, with more structure for the mediator and more skills for the parties. He was a founding Board Member of the Academy of Professional Family Mediators.
Time and Place
Wednesday, June 3, 2020,
11:00 AM – 12:30 PM PDT (2:00 PM – 3:30 PM Eastern)
Cost: Free for APFM Members, $50 for Non-Members.
More Information about the Webinar
Only APFM members and paid attendees will receive an email with instructions on how to log into the webinar, to be held using the services of zoom.us. If you are uncertain about the status of your APFM membership, log into the APFM website to check it. Help logging in is available here: https://apfmnet.org/website-help/. You may wish to download the Zoom client software for your computer, tablet or smartphone prior to the webinar: https://zoom.us/download. The software should work on most computers. APFM cannot provide technical support for software issues. For more information on APFM's webinar series, or if you have a suggestion for a future webinar, please contact Josh Kraus, Training Committee Chair, at [email protected]. Confirmed APFM members and paid registrants will be sent information on how to login to the webinar. Additional confirmed participants will be sent login information after registration and prior to the webinar. For webinar access questions, please contact [email protected]. Please note that it may not be possible to provide immediate assistance on the day of the webinar.