Research for Family Mediators: Recent Findings with Relevance for Practice
presented by Robert Emery, Ph.D.
Tuesday, September 10, 2019
9:00 AM – 10:30 AM PDT (12 Noon – 1:30 PM Eastern)
About the Webinar
This webinar will highlight recent empirical studies of particular relevance to family mediators. Joint physical custody will be the focus. This continues to be a hot political topic, research implications have been exaggerated by some scholar advocates, and a handful of academic reviews very recently have said "enough" to advocacy in presenting a clear-eyed look at the body of research. Sadly, there is not much new to say about research on mediation or other types of ADR, although a few, potentially important randomized trials are being conducted outside of the United States.
About Robert Emery, Ph.D.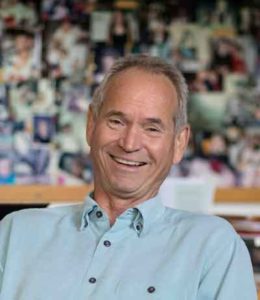 Robert Emery, Ph.D. is Professor of Psychology and Director of the Center for Children, Families, and the Law at the University of Virginia. He has authored over 150 scientific publications, and several books on divorce, including most recently, Two Homes, One Childhood: A Parenting Plan to Last a Lifetime, a guide for parents and professionals on individualizing joint custody schedules to meet children's and families' changing developmental needs. Many mediators and attorneys continue to recommend his earlier book, The Truth about Children and Divorce, to parents in the middle of divorce negotiations because of its emotional and practical guidance. Dr. Emery maintains a practice as a clinical psychologist, divorce mediator, and parenting coordinator. He is the father of five children.
Time and Place
Tuesday, September 10, 2019,
9:00 AM – 10:30 AM PDT (12:00 Noon – 1:30 PM Eastern)