How To Attract More Clients By Speaking on Virtual Stages
presented by Sylvia Garibaldi
Wednesday, December 7, 2022
12:00 PM – 1:30 PM Eastern (9:00 – 10:30 AM Pacific)
Please note that it may take a few moments for the registration page to load after you click on the "Register" button.
About the Webinar
An important part of growing any mediation practice involves increasing your visibility as an expert, so that your ideal clients can become aware of your services and want to do business with you.
During this masterclass, you will learn the simplest and fastest method to speak online that will allow you to connect with your audience and bring in new clients.
You will learn how to:
Increase your revenue, by using a step-by-step process to get booked easily as an online speaker in order to spread your message to hundreds of qualified prospects (without leaving your desk!).
Create a talk that attracts your ideal market and gets the audience members to book meetings with you.
Increase your visibility and easily connect with your audience, without having to be an experienced speaker.
Elevate your status as an expert mediator by growing your audience organically, using social media platforms and other online methods.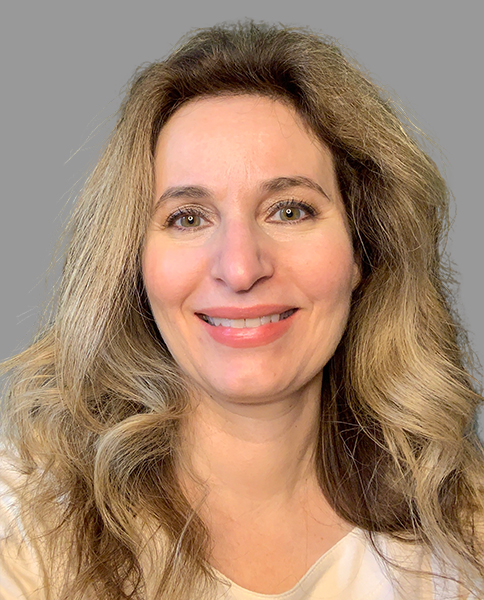 Sylvia Garibaldi, CEO and Founder of SG and Associates is a business strategist, trainer and speaker who helps service-based entrepreneurs and professionals around the world to double their businesses so they can make a bigger impact, create more freedom, and live more fulfilled lives.
She is the creator of the Serve First, Sell-to-Many Method that has helped many clients achieve outstanding results.
Sylvia and her team have helped hundreds of financial, legal, mediation and divorce professionals to grow their practices and become leading experts in their field through results-driven marketing strategies.
In addition, she is a featured expert and speaker to professional groups and associations world-wide.
Sylvia's mission for starting SG and Associates began with a simple question: "How do we help our busy clients, who sell complex services to get the fastest results with the easiest implementation"? This resulted in creating a model of best practices of providing high accountability and customization that provides superior results.
Time and Place
Wednesday, December 7, 2022
12:00 PM – 1:30 PM Eastern (9:00 -10:30 AM Pacific)
Cost
Free for APFM Members, $50 for Non-Members.
More Information about the Webinar
Only APFM members and paid attendees will receive an email with instructions on how to log into the webinar, to be held using the services of zoom.us. If you are uncertain about the status of your APFM membership, log into the APFM website to check it. Help logging in is available here: https://apfmnet.org/website-help/.
You may wish to download the Zoom client software for your computer, tablet or smartphone prior to the webinar: https://zoom.us/download. The software should work on most computers. APFM cannot provide technical support for software issues.
For more information on APFM's webinar series, or if you have a suggestion for a future webinar, please contact [email protected].
Confirmed APFM members and paid registrants will be sent information on how to login to the webinar. Additional confirmed participants will be sent login information after registration and prior to the webinar. For webinar access questions, please contact [email protected]. Please note that it may not be possible to provide immediate assistance on the day of the webinar.