Roundtable of Mediation Organization Presidents and Leaders
Next scheduled Roundtable: May 8, 2024 at 12:00 Noon Eastern (9:00 AM Pacific). Registration forthcoming.
November 8, 2023 Roundtable Information
Roundtable Agenda
12:00 – 12:10 pm EDT – Welcome and Introduction (Steve Menack)
12:10 – 1:10 pm EDT – "Proven Marketing Strategies to Elevate Your Association" presented by Sylvia Garibaldi (At the speaker's request, this portion of the Roundtable does not appear in the recording.)
1:10 – 1:55 pm EDT – Credentialing Update (PMBS Representatives)
1:55 pm EDT – Closing (Steve Menack)
About Sylvia's Presentation: Proven Marketing Strategies to Elevate Your Association
As a President or Leader of a mediation association, you are most likely eager to take your organization to new heights and ensure that your members receive unmatched value.
In a world that's more interconnected than ever, your association's growth potential and the ability to add value to your members are limitless.
However, many leaders experience a shared challenge: the difficulty of both attracting new members and retaining the existing ones.
In this presentation, we'll uncover the following solutions:
How to expand your network online and harness your potential to connect with prospective members. We'll share expert strategies to connect with members and build strong, lasting relationships.
Best Marketing Practices: many members struggle to market and grow their practices. We understand that many of your members face challenges when it comes to boosting their practices. We will delve into the best marketing practices that will empower your members to become thought leaders in their spaces.
A treasure trove of proven marketing strategies and insights that your members can apply to grow their practices, demonstrating that your association is an invaluable resource!
Increased Member Appreciation: as your members gain access to these powerful strategies, they'll truly appreciate the unique value your association offers. By becoming the go-to resource for marketing expertise, your association becomes the first port of call for members seeking solutions. Empower your members to overcome these hurdles and watch as your association's value skyrockets.
About Sylvia Garibaldi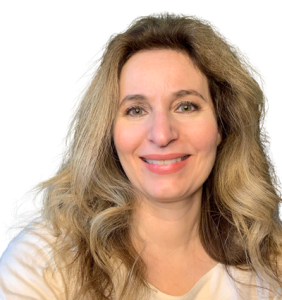 Sylvia Garibaldi, SG and Associates
Sylvia Garibaldi, CEO and Founder of SG and Associates is a business strategist, trainer and speaker who helps service-based  professionals around the world to skyrocket their practices so they can make a bigger  mpact, create more freedom, and live more fulfilled lives.
She is the creator of the Serve First, Sell-to-Many  Method that has helped many clients achieve outstanding results.
Sylvia and her team have helped hundreds of legal, mediation, financial, divorce and collaborative professionals to grow their practices and become leading experts in their field through results-driven marketing strategies and done-for-you digital marketing.
In addition, she is a featured expert and speaker to professional groups and associations world-wide.
Sylvia's mission for starting SG and Associates began with a fundamental question: "How do we help our time-constrained clients, who sell complex services to get the fastest results with the easiest implementation?". This resulted in creating a best-in-class model that emphasizes high accountability, customization, and delivers unparalleled outcomes.