Mediation & DV
presented by Darcia Tudor
Thursday, June 9, 2022
1:00 PM – 2:30 PM Eastern (10:00-11:30 AM Pacific)
Please note that it may take a few moments for the registration page to load after you click on the "Register" button.
About the Webinar
For many years in cases involving domestic violence, advocates for the abused party argued against mediation of disputes between the perpetrator and the abused party. Over time, support has grown to support using mediation in certain cases in which the violence has not been severe, and the abused party wants to mediate. This can be an option only if the mediator understands the dynamics of domestic violence and of child abuse, and evaluates each case to ensure the integrity of the process and the safety of the participants. This webinar will present the best practices for evaluating and determining whether a case is appropriate for mediation when domestic violence is involved, and the protocols to maintain safety, equal bargaining power, and self-determination in the process.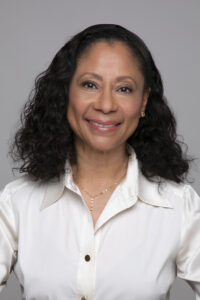 Darcia Tudor, JD, MHP, CWM, is a family law mediator, licensed attorney, and therapist. She has mediated family law cases since 1998. She has a Masters in Clinical Psychology with an emphasis on child development, family systems, psychological assessments, and resiliency in children post-divorce. Her practice emphasizes Advanced Training for Mediators and Therapists, Executive Coaching for Professional Women, and Therapeutic Supervision for Mental Health Professionals. She has received the Distinguished Alumni Award from Seattle University Law School and the Loren Miller Bar Association Lifetime Achievement Award.
Time and Place
Thursday, June 9, 2022
1:00 PM – 2:30 PM Eastern (10:00-11:30 AM Pacific)
Cost
Free for APFM Members, $50 for Non-Members.
More Information about the Webinar
Only APFM members and paid attendees will receive an email with instructions on how to log into the webinar, to be held using the services of zoom.us. If you are uncertain about the status of your APFM membership, log into the APFM website to check it. Help logging in is available here: https://apfmnet.org/website-help/.
You may wish to download the Zoom client software for your computer, tablet or smartphone prior to the webinar: https://zoom.us/download. The software should work on most computers. APFM cannot provide technical support for software issues.
For more information on APFM's webinar series, or if you have a suggestion for a future webinar, please contact [email protected].
Confirmed APFM members and paid registrants will be sent information on how to login to the webinar. Additional confirmed participants will be sent login information after registration and prior to the webinar. For webinar access questions, please contact [email protected]. Please note that it may not be possible to provide immediate assistance on the day of the webinar.