Asking Good Questions: If We're Born Curious, Why Must the Art of Questioning Be Taught? 
presented by Michael Lang
Thursday, January 24, 2019
12:00 PM – 1:30 PM Eastern (9:00 AM – 10:30 AM Pacific)
About the Webinar
A prominent family mediator once mused that the perfect mediation would be one in which we only asked questions.  The idea behind this provocative statement is that our task is to help parties communicate constructively with one another.  This may seem a radical thing to say, but the mediation is about them, not us.
Questions encourage parties to share their experiences, perceptions, ideas, interests, information, disagreements, and proposals.  Among other benefits, questions help them present information not previously disclosed, clarify what may already be known, uncover interests underlying their proposals, invite self-reflection, and assess alternatives. 
Using lists of questions and practice examples, you will learn how to select the right question, at the right moment, for the right purpose, to obtain the best outcome.
About Michael Lang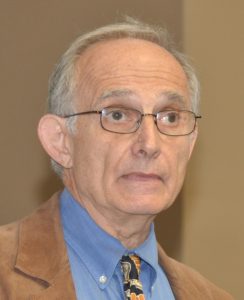 Michael Lang is a mediator with more than 30 years' experience in the areas of family, workplace, organizational, congregational and public policy disputes. He is a prominent international leader in the field of conflict resolution.
He has consulted with and provided conflict management trainings to a range of businesses, government agencies, not-for-profit organizations and university faculties. As well, he designed and helped implement a comprehensive workplace mediation program for the US Department of Veterans Affairs.
As an educator for the past 20 years, Michael has developed and presented mediation skills and practice training courses, for beginning and advanced students, for court systems, government agencies, mediation centers and professional associations. He has been a featured speaker at professional meetings throughout Canada and the U.S. and in the UK, Ireland and Trinidad and Tobago. He has held a number of academic positions in addition to being an active mediator.
Michael is the founding Director of the Master of Arts Program in Conflict Resolution at Antioch University; he served as Professor and Special Advisor for Program and Faculty Development in the Master of Science in Dispute Resolution Program at Royal Roads University in Victoria, BC; and he co-founded and was a principal instructor in a certificate program in conflict resolution at the University of Southern Maine. Michael served as Editor-in-Chief of Mediation Quarterly (now Conflict Resolution Quarterly) from 1995-2001, and as a member of its editorial board from 1988-2007. Michael has authored numerous articles on mediation practice and is co-author of The Making of a Mediator: Developing Artistry in Practice, published in 2000 by Jossey Bass Publishers.
Time and Place
Thursday, January 24, 2018
12:00 PM  – 1:30 PM Eastern (9:00 AM – 10:30 AM Pacific)
Watch the Recording
Webinar Recordings are for APFM Members Only. This webinar is rebroadcast solely for the benefit of APFM members. Unauthorized rebroadcast or reuse is not permitted.