Mediating a Divorce When a Child Has Autism Spectrum Disorder
(Part 1: Parenting)
moderated by Judge Lawrence R. Jones (Ret.), who will be joined by panelists Dr. Michael Selbst, BCBA-D, Cynthia Policastro-Smith, BCBA, and Joni Jones, RN-BC
Wednesday, February 10, 2021
12:00 Noon – 1:30 PM Eastern (9:00-10:30 AM Pacific)
About the Webinar
This webinar is Part 1 of a two-part series. Part 1 (February 10) will deal with parenting issues, and Part 2 (April 30)  will focus on financial issues.
The 90-minute webinar will be moderated by Judge Lawrence R. Jones (Ret.), who will be joined by  panelists Dr. Michael Selbst, BCBA-D, Cynthia Policastro-Smith, BCBA, and Joni Jones, RN-BC.
Topics will include:
Autism Across the Spectrum: Key Points for Parents and Professionals.
National Special Education Laws (the IDEA).
Websites and Other Sources of Information.
Divorce and Child with Autism: Role of Mediator vs. Mental Health Professional, Teacher, Attorney, and Judge.
Positive Framing: Methods with Positive Outcomes vs. Labeling.
Disputes Regarding Diagnosis: Addressing Parent in Denial.
Disputes Regarding Intervention.
Divided Parents Affecting Program Consistency.
Modifying Parenting Schedules to Support Autism Educational Services.
Separated/Divorcing Parents and the IEP Process.
Vacations/Recreation, and the Extended School Year.
Parental Training: COVID and Zoom.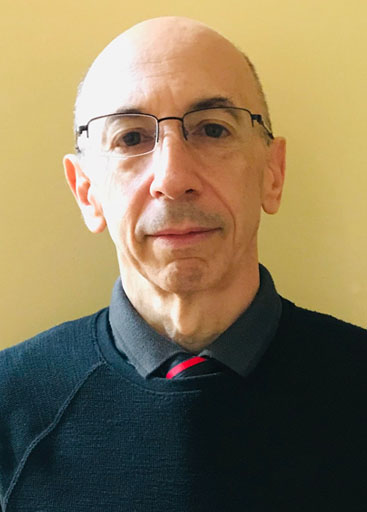 Lawrence R. Jones recently retired in 2017 as a New Jersey Superior Court Judge. During his years on the Bench, he served as the President of the New Jersey Council of Juvenile and Family Court Judges (NJCJFCJ), and authored over 60 opinions on novel issues of law, including issues concerning separated or divorced parents of a child with autism. He previously served on both the New Jersey Council of Developmental Disabilities (2007-2009) and the Governor's Adults with Autism Task Force (2008-2009), both times as an appointee of Governor Corzine. He is a mediator and member of the Academy of Professional Mediators and presents extensively on autism related issues. He is also a professor at Monmouth University and Montclair University.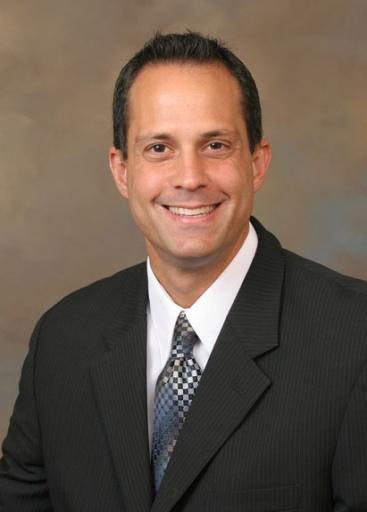 Michael C. Selbst, Ph.D., BCBA-D, is the Executive Director of Behavior Therapy Associates. He is a Licensed Psychologist in New Jersey and Pennsylvania, Certified School Psychologist, and Board Certified Behavior Analyst at the Doctoral level. Dr. Selbst also serves as Co-Executive Director of the HI-STEP® Summer Social Skills Program. He has expertise in the evaluation and treatment of clients with symptoms of autism spectrum disorder and other developmental delays, anxiety, depression, ADHD, obsessive-compulsive disorder, mood disorders, oppositional defiant disorder, aggression, social skills deficits, learning disabilities, as well as family and relationship issues. Dr. Selbst has extensive experience evaluating and treating pre-school aged children through adults, providing training and consultation to school districts, private schools, and organizations, providing parent training, helping individuals working through significant life changes and transitions, and has led numerous workshops, including at local, statewide, national, and international conferences. Dr. Selbst assists clients to increase their psychological flexibility, work toward their optimal performance, and make meaningful steps toward who and what is important to them. Dr. Selbst's professional interests and approaches include Acceptance and Commitment Therapy/Training (ACT), Cognitive Behavior Therapy, and applying Behavior Analysis in his work with individuals, families, and organizations.
Cynthia-Policastro Smith has a long history of working with children who are neurotypical and with children with developmental disabilities including children with autism spectrum disorder. Cynthia began working children as a family daycare provider and a Girl Scouts leader. Cynthia completed her BA in Psychology and obtained a Teacher of the Handicapped teaching certificate. During this period Cynthia worked in homes providing ABA for children on the autism spectrum and then obtained a teaching position at Children's Center in Neptune, NJ. Cynthia's next step was to move to Toms River Regional Schools to open a classroom at Intermediate East for students with Autism and also began leading Kidz Korner after school program for special needs students for the Family Resource Network. Cynthia went on to become Coordinator of the Special Needs programs for the Family Resource Network. Cynthia then began a position at Hooper Avenue Elementary School teaching elementary age students on the autism spectrum. Cynthia obtained a MA in Applied Behavior Analysis and became a BCBA. Currently, Cynthia continues to teach and provides professional development for staff at Toms River Regional Schools and provides clinical supervision of home programs for the Family Resource Network.
Joni Jones, RN-BC, is a registered nurse, board certified in psychiatric and mental health nursing, a former certified developmental disabilities nurse, and retired member of the NJ State Board of Nursing. She served on N.J.Governor Phil Murphy 's transition team on health related issues . In 2013, Joni was the recipient of the Elizabeth Kellogg Award for excellence in nursing. Joni is one of the original founders and former vice president of Parents of Autistic Children (POAC). She has presented on autism spectrum disorder at multiple conferences both nationally and on a state level. Some of these venues have included The Developmental Disabilities Nurses Association, and the Autism Society of America. From 2002-2009, Joni worked with multiple major league baseball teams to create the first-ever "Autism Awareness Day" games hosted by the New York Yankees (the Florida Marlins, the Pittsburgh Pirates, and the (then) Montreal Expos. In 2002, the National baseball Hall of Fame in Cooperstown New York honored the Lakewood BlueClaws, minor league affiliate of the Philadelphia Phillies, for hosting pro baseball's first-ever Autism Awareness Day and CNN won a 2003 Emmy award for its coverage of the event.
Time and Place
Wednesday, February 10, 2021
12:00 Noon – 1:30 PM Eastern (9:00-10:30 AM Pacific)
Cost
Free for APFM Members, $50 for Non-Members.
More Information about the Webinar
Only APFM members and paid attendees will receive an email with instructions on how to log into the webinar, to be held using the services of zoom.us. If you are uncertain about the status of your APFM membership, log into the APFM website to check it. Help logging in is available here: https://apfmnet.org/website-help/.
You may wish to download the Zoom client software for your computer, tablet or smartphone prior to the webinar: https://zoom.us/download. The software should work on most computers. APFM cannot provide technical support for software issues.
For more information on APFM's webinar series, or if you have a suggestion for a future webinar, please contact Josh Kraus, Training Committee Chair, at [email protected].
Confirmed APFM members and paid registrants will be sent information on how to login to the webinar. Additional confirmed participants will be sent login information after registration and prior to the webinar. For webinar access questions, please contact [email protected]. Please note that it may not be possible to provide immediate assistance on the day of the webinar.