New Ways for Families®: Teaching Clients Key Skills for Mediation
presented by Bill Eddy, LCSW, Esq.
Thursday, June 13, 2019
10:00 AM – 11:30 AM PDT (1:00 PM – 2:30 PM Eastern)
About the Webinar
High-conflict clients (and any clients) do better in mediation when they are taught key skills before the mediation begins. This webinar will introduce the four big skills of New Ways for Families, and teaching formats from counseling to an online class to a brief pre-mediation coaching session. Bill Eddy developed this method and it has been used in family court systems, counseling agencies, and by mediators themselves in the United States, Canada and Australia. Some research will be presented showing that nearly 80% of previously high-conflict cases can reach out-of-court agreements after learning these skills. Video clips and case examples will be provided.
About Bill Eddy, LCSW, Esq.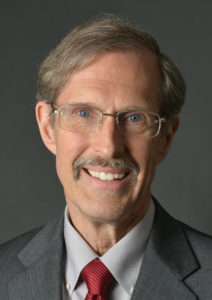 Bill Eddy has been providing family mediation services in California for the past forty years. During this time he also practiced as a family therapist for twelve years and a family lawyer for 26 years. He was a founding Board Member of APFM and the co-founder of the High Conflict Institute. His experiences led him to develop the High-Conflict Personality Theory (HCP Theory) and methods for managing high-conflict people in family conflicts, legal disputes, workplace conflicts, and especially in family mediation. He has provided training in these methods in over 30 states and ten countries. He is the author of fourteen books on managing high-conflict people, including High Conflict People in Legal Disputes and So, What's Your Proposal? His latest is Why We Elect Narcissists and Sociopaths—And How We Can Stop! His website is: www.HighConflictInstitute.com.
Time and Place
Thursday, June 13, 2019
10:00 AM – 11:30 AM PDT (1:00 PM – 2:30 PM Eastern)