Beyond Settlement: Fifty Shades of Satisfaction
presented by Michael Lang
Tuesday, September 25, 2018
12:00 PM – 1:30 PM Eastern (9:00 AM – 10:30 AM Pacific)
About the Webinar
We believe we understand what our clients want from us. We focus our efforts to help them achieve their goals—getting divorced, financial security, workable co-parenting arrangement.
What if we have inadvertently overlooked, discounted or even dismissed certain aspects of our clients' needs? What if, even as we are successful, some of their goals were unaddressed? Would we be content having tackled half or 2/3 of their objectives?
This webinar addresses the three aspects of client satisfaction:
Outcome: Do the end results make sense to the parties and were the terms equitable and reasonable (to them)?
Process: Was the process by which decisions were made clear and understandable to the parties? And were they given the opportunity to participate actively?
Psychological: Were they treated respectfully in the process? Were they listened to? Were they able to gain confidence through their participation? Was their stress and anxiety reduced as a result of how they were treated and the extent and nature of their participation in the process?
About Michael Lang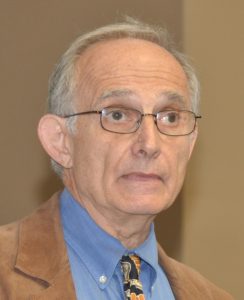 Michael Lang is a mediator with more than 30 years' experience in the areas of family, workplace, organizational, congregational and public policy disputes. He is a prominent international leader in the field of conflict resolution.
He has consulted with and provided conflict management trainings to a range of businesses, government agencies, not-for-profit organizations and university faculties. As well, he designed and helped implement a comprehensive workplace mediation program for the US Department of Veterans Affairs.
As an educator for the past 20 years, Michael has developed and presented mediation skills and practice training courses, for beginning and advanced students, for court systems, government agencies, mediation centers and professional associations. He has been a featured speaker at professional meetings throughout Canada and the U.S. and in the UK, Ireland and Trinidad and Tobago. He has held a number of academic positions in addition to being an active mediator.
Michael is the founding Director of the Master of Arts Program in Conflict Resolution at Antioch University; he served as Professor and Special Advisor for Program and Faculty Development in the Master of Science in Dispute Resolution Program at Royal Roads University in Victoria, BC; and he co-founded and was a principal instructor in a certificate program in conflict resolution at the University of Southern Maine. Michael served as Editor-in-Chief of Mediation Quarterly (now Conflict Resolution Quarterly) from 1995-2001, and as a member of its editorial board from 1988-2007. Michael has authored numerous articles on mediation practice and is co-author of The Making of a Mediator: Developing Artistry in Practice, published in 2000 by Jossey Bass Publishers.
Time and Place
Tuesday, September 25, 2018
12:00 PM  – 1:30 PM Eastern (9:00 AM – 10:30 AM Pacific)
Webinar Cost
The webinar is free for APFM members and $50 for nonmembers. Join APFM or renew your membership here: https://www.apfmnet.org/membership/.
Webinar limited to 100 attendees. Registration closes September 24 at 12 noon Eastern.
More Information about the Webinar
Only APFM members and paid attendees will receive an email with instructions on how to log into the webinar, to be held using the services of zoom.us. If you are uncertain about the status of your APFM membership, log into the APFM website to check it. Help logging in is available here: https://apfmnet.org/website-help/.
You may wish to download the Zoom client software for your computer, tablet or smartphone prior to the webinar: https://zoom.us/download. The software should work on most computers. APFM cannot provide technical support for software issues.
For more information on APFM's webinar series, or if you have a suggestion for a future webinar, please contact Bob Horwitz, Training Committee Chair, at robert.horwitz@gmail.com.
Confirmed APFM members and paid registrants will be sent information on how to login to the webinar. Additional confirmed participants will be sent login information after registration and prior to the webinar. For webinar access questions, please contact webmaster@apfmnet.org. Please note that it may not be possible to provide immediate assistance on the day of the webinar.