Reflective Practice & the Structured Reflective Instrument for Improving 3rd-Party Interventions
presented by Michael D Lang and Tzofnat Peleg-Baker, PhD

Thursday, November 16, 2023
12:00 Noon – 1:30 PM Eastern (9:00-10:30 AM Pacific)
About the Webinar
Do you ever wonder?
How do I improve the quality of my work? And, how can I do it better?
How can I know which interventions and methods best benefited the parties, and which were off the mark, and why?
How do I learn from frustrating experiences, and how can I duplicate my successes?


Michael and Tzofnat have been developing and employing Reflective Practice (RP) to support the work of 3rd party interveners for a few decades. In their recent article, they make a case for the significance of attending to implicit goals and issues in addition to explicit ones, in conflict interventions and the essential role of RP in building excellence in practice. The multidimensional Structured Reflective Instrument (SRI) was designed to help improve our ability to address the complex underlying social-psychological issues driving conflict decisions and outcomes.
The SRI can be used for preparation, during and after an intervention, and is most effective for learning from our experiences and improving practice if used systematically and with colleagues. Collective reflection boosts the learning experience, improves skills through exchanging perspectives, and is a vital and practical tool for building professional excellence.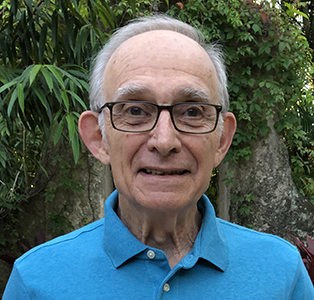 Michael Lang: For over 40 years, Michael has mediated family, workplace, and organizational disputes. Michael created one of the first graduate programs in conflict resolution in the US at Antioch University in 1992 and served in a similar role at Royal Roads University in Victoria, BC. He has authored The Practitioner's Guide to Reflective Practice in Conflict Resolution (2019) and co-authored The Making of a Mediator: Developing Artistry in Practice (2000). Michael is co founder of The Reflective Practice Institute. He currently facilitates monthly online reflective practice/professional development groups for dozens of conflict professionals in 8 countries.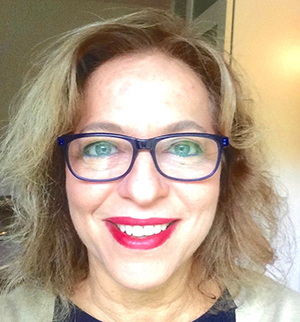 Dr. Tzofnat Peleg-Baker is an applied social psychologist. Her multidisciplinary work is informed by psychology, communication, sociology, transformative learning, human development, conflict, and philosophy. She facilitates monthly peer learning and reflective groups with third-party interveners, Ombuds, consultants, mediators, and dialogue professionals practicing globally. She is a community and organizational mediator and delivered Certificate mediation training and numerous conflict, negotiation, and mediation courses. As a Board Member and facilitator in peace and dialogue organizations, she led interfaith and intergroup dialogues in the Middle East and taught politicians and government officials in Africa. As the Head of Strategy at the Conflict Resolution and Mediation Center in the Israeli Ministry of Justice, she introduced Alternative Dispute Resolution and mediation in the country
Time and Place
Thursday, November 16, 2023
12:00 Noon – 1:30 PM Eastern (9:00-10:30 AM Pacific)
Cost
Free for APFM Members, $50 for Non-Members.
More Information about the Webinar
Only APFM members and paid attendees will receive an email with instructions on how to log into the webinar, to be held using the services of zoom.us. If you are uncertain about the status of your APFM membership, log into the APFM website to check it. Help logging in is available here: https://apfmnet.org/website-help/.
You may wish to download the Zoom client software for your computer, tablet or smartphone prior to the webinar: https://zoom.us/download. The software should work on most computers. APFM cannot provide technical support for software issues.
For more information on APFM's webinar series, or if you have a suggestion for a future webinar, please contact [email protected].
Confirmed APFM members and paid registrants will be sent information on how to login to the webinar. Additional confirmed participants will be sent login information after registration and prior to the webinar. For webinar access questions, please contact [email protected]. Please note that it may not be possible to provide immediate assistance on the day of the webinar.