Intimate Partner Abuse in Adults
and Divorce Mediation
presented by Tina Zhang
Friday, July 31, 2020
10:00 AM – 11:30 AM PDT (1:00 PM – 2:30 PM Eastern)
About the Webinar
Studies estimate that intimate partner violence (IPV) affects as many as 1 in 3 people in the US. Studies also indicate that divorce mediation more likely than not involves partners affected by IPV. As mediators, responding appropriately to clients experiencing IPV requires that we first be able to see the signs of abuse. This presentation seeks to help attendees develop awareness of and gain insight into what intimate partner abuse can look like, its mechanics, and how it relates to divorce mediation.
In this webinar, the presenter will :
Define abuse, present elements that correlate with or that cause abuse, help participants understand the Power and Control Wheel, as initially developed by Dr. Ellen Pence and Michael Paymar.
Outline signs of intimate partner violence (IPV), including how abuse manifests in different cultures and communities (e.g., the hard of hearing community, the sex/gender diverse community, etc.).
Introduce the mindsets of victim and abuser, and the individual and societal barriers to end domestic violence.
Highlight research on IPV dynamics in divorce and in family mediation, and how to respond to IPV in sample mediation scenarios.
There will be approximately 30 minutes for questions at the end of this program.
About Tina Zhang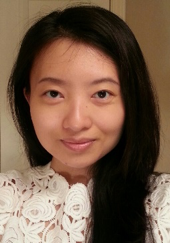 Tina Zhang is a conflict management specialist who helps individuals have difficult conversations. In addition to being a conflict coach, she has mediated a variety of cases in the areas of divorce, housing, scientific research, small claims, and workplace disputes. She volunteers at S.A.F.E. House, a domestic violence shelter in Las Vegas. Tina has an MA in Dispute Resolution and Conflict Management from Southern Methodist University, and a BA in Philosophy from Stanford University.
Time and Place
Friday, July 31, 2020,
10:00 AM – 11:30 AM PDT (1:00 PM – 2:30 PM Eastern)
Cost: Free for APFM Members, $50 for Non-Members.
More Information about the Webinar
Only APFM members and paid attendees will receive an email with instructions on how to log into the webinar, to be held using the services of zoom.us. If you are uncertain about the status of your APFM membership, log into the APFM website to check it. Help logging in is available here: https://apfmnet.org/website-help/.
You may wish to download the Zoom client software for your computer, tablet or smartphone prior to the webinar: https://zoom.us/download. The software should work on most computers. APFM cannot provide technical support for software issues.
For more information on APFM's webinar series, or if you have a suggestion for a future webinar, please contact Josh Kraus, Training Committee Chair, at [email protected].
Confirmed APFM members and paid registrants will be sent information on how to login to the webinar. Additional confirmed participants will be sent login information after registration and prior to the webinar. For webinar access questions, please contact [email protected]. Please note that it may not be possible to provide immediate assistance on the day of the webinar.