Introduction to Business Valuations
presented by David E. Consigli, CPA, ABV, CDFA
Friday, February 25, 2020
9:00 AM – 10:00 AM PDT (12 Noon – 1:00 PM Eastern)
About the Webinar
Introduction to Business Valuations will show the basic concepts of the complexity of valuing small to medium privately held businesses. This webinar will teach the three approaches of valuing a business, the asset approach, the market approach and the income approach. We will explain discounts and premiums and when they apply. The webinar will also demonstrate when a small business owner have value or just a job.
There will be time for questions at the end of the program.
Materials will be provided by way of PowerPoint presentation at the end of the webinar.
About David E. Consigli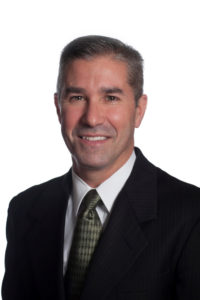 David's philosophy of practice is built around providing clients with outstanding creative and personalized quality services. He is a resource and advisor to assist clients achieve business strategies that contribute to the continued increase in the value of their businesses and to increase and preserve their net worth.
David has a wealth of experience which enables him to adapt to any business situation to help clients build, defend, preserve, and transfer value in their privately owned business.
David specializes in valuations of closely-held businesses, business and ownership interests, and intangible assets. He brings over 30 years of business valuation, transaction advisory, succession planning, and tax planning experience to AAFCPAs' diverse clients. His skills and expertise are highly sought-after by business buyers, sellers and lenders for the purpose of mergers & acquisitions, marital dissolutions, shareholder buyouts and disputes, buy/sell agreements, life insurance, and succession planning. Dave provides specialized valuation solutions that focus on assisting clients in addressing shareholder value optimization and portfolio valuations. He is a member of AAFCPAs' ESOP Consulting & Administration practice, advising commercial business owners interested in using employee ownership as a tax-efficient strategy for business succession planning.
David has the education, training, and experience in the valuation field. He is credentialed with the Accreditation in Business Valuation (ABV) awarded by the American Institute of Certified Public Accountants. He takes pride in his professional approach to each valuation engagement. Engagements are finished in a timely manner. Each engagement is a relationship and time constraints are respected. He works diligently to ensure a good client experience even in tough situations.
David has performed valuations in of ownership interests of businesses in the following industries:
Telecommunications
Retail and Wholesale
General and Specialty Trade Contractors
Real Estate Agencies
Distributors
Food Service
Information Technology
Real Estate Development
Professional Services
Health Care Services
Time and Place
Friday, February 25, 2020,
9:00 AM – 10:00 AM PDT (12:00 Noon – 1:00 PM Eastern)
More Information about the Webinar
Only APFM members and paid attendees will receive an email with instructions on how to log into the webinar, to be held using the services of zoom.us. If you are uncertain about the status of your APFM membership, log into the APFM website to check it. Help logging in is available here: https://apfmnet.org/website-help/.
You may wish to download the Zoom client software for your computer, tablet or smartphone prior to the webinar: https://zoom.us/download. The software should work on most computers. APFM cannot provide technical support for software issues.
For more information on APFM's webinar series, or if you have a suggestion for a future webinar, please contact Bob Horwitz, Training Committee Chair, at [email protected].
Confirmed APFM members and paid registrants will be sent information on how to login to the webinar. Additional confirmed participants will be sent login information after registration and prior to the webinar. For webinar access questions, please contact [email protected]. Please note that it may not be possible to provide immediate assistance on the day of the webinar.