The premiere organization dedicated to professional family mediation:
– educating the public about the value of family mediation and
– promoting excellence and professionalism among family mediators.
What is one of the best ways to resolve family problems or conflicts? In a great many cases the answer is working with a professional family mediator. When members of a family need to figure out what to do about something serious, a professional family mediator can provide crucial support for constructive communication and difficult decision-making.
What kinds of decisions do members of the Academy of Professional Family Mediators help with?
marital conflicts
parenting together
co-parenting in separate households,
separation,
divorce or marital dissolution,
child custody,
property distribution,
spousal support (a.k.a. alimony),
child support,
family business succession and other matters,
pre-nuptial agreements,
elder care,
inheritance disputes, and
other disagreements, conflicts or issues within a family.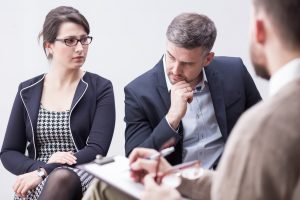 Mediation offers people the opportunity to resolve their disputes with the help of a neutral person trained in mediation skills, domestic violence issues, financial issues, and other relevant topics. The mediator is neither a judge or arbitrator who imposes a decision on people nor a therapist. The mediator's role is to assist people in negotiating their own ways to resolve their problems or concerns. Respecting people's rights to make their own decisions about their lives is high on the list of ethical responsibilities of professional family mediators.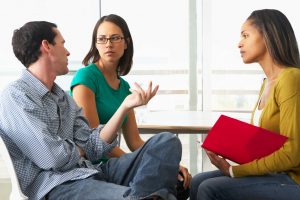 Mediators may come from a variety of professional backgrounds. They include attorneys, psychologists, social workers, marriage or family counselors and financial specialists. In addition to any other training they already have, members of APFM receive specialized training in mediation skills such as
listening well,
helping people discern and express their desires and goals, and
helping people think creatively about ways to resolve their dilemmas.
APFM encourages family mediators to reach high levels of training and to pursue opportunities for further professional development throughout their careers.
For the public, the Academy of Professional Family Mediators provides (a) articles about figuring out how to meet various family challenges and (b) a directory of family mediators that is searchable by location.
For mediators, the Academy of Professional Family Mediators provides educational programs, a quarterly newsletter and information about other mediation training opportunities. APFM also holds energizing conferences at which mediators learn from each other and inspire each other.
2017 APFM Annual Conference
Family Mediation from A to Z
March 30-April 2, 2017
Memphis, TN
More information is available here.