Diversity Workshop Series
Part 1: Keynote Address by Dr. David Campt
Unconscious Bias:
Creating an Understanding that Works for Everyone
presented by David Campt, PhD
Friday, November 20, 2020
Start Time: 1:00 PM Eastern (10:00 AM Pacific)
Duration: 90 minutes
Format: Videoconference
Cost: Free for APFM Members, $25 for Non-Members.

We're sorry, but all tickets sales have ended because the event is expired.
About the Keynote
The keynote will review the insidious nature of unconscious bias, explore the ways that our lack of recognition of it and of bullt-in racial hierarchies tend to undermine goals of an inclusive, caring and just society and collaborative professions. It will be geared towards professionals working in dispute resolution, but the themes can be globally applied.
About David Campt, PhD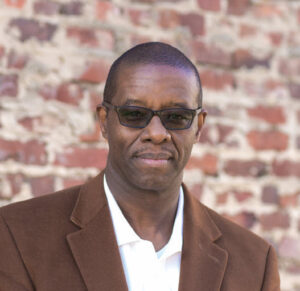 Dr. David Campt attended Princeton University where he earned his undergraduate degree in Computer Science. He then studied City Planning at The University of California, Berkeley. After completing his doctoral degree with a dissertation in "The Cultural Effects of Urban Planning," David went to work for the Clinton administration's "Conversations on Race" initiative. Through the course of his 25-year career as a featured presenter, Dr. Campt has helped groups focus on a variety of topics including strategic planning, conflict resolution, creating more inclusive decision-making, leadership succession, cultural competence, and many others. His clients have varied widely and have included: the US military, The White House, large corporations, international organizations, foundations, governments, universities, national associations, and nonprofit groups.
David is an engaging and thought-provoking speaker who is adept at infusing humor into his reflections. His insights are always designed to both captivate audiences and move their thinking to a higher level of discernment and clarity.
Time and Place
Friday, November 20, 2020
Start time: 1:00 PM Eastern (10:00 AM Pacific)
Duration: 90 minutes
Format: Videoconference
More Information about the Keynote
Only confirmed APFM members and paid attendees will receive an email with instructions on how to log into the event. If you are uncertain about the status of your APFM membership, log into the APFM website to check it. Help logging in is available here: https://apfmnet.org/website-help/.
For event access questions, please contact [email protected]. Please note that it may not be possible to provide immediate assistance on the day of the webinar.
More Information about the Diversity Workshop Series
Part 2. Literature Review via PowerPoint Presentation to be scheduled in January 2020, jointly with MCFM and MCLC (30 minutes with 30 minutes for clarifying questions and answers). This workshop will provide a synopsis of the state of research about the ways that bias, privilege, and structural racism affect the dispute resolution arts of family law, financial planning, mediation and coaching. In addition, the presentation will include guidance about how dispute resolution organizations should evaluate their own progress on inclusion and equity.
Part 2 will be open to members of APFM, MCLC, and MCFM only.