The Underbelly and Dynamics of High-Conflict Divorce
presented by Donald T. Saposnek, Ph.D
Thursday, May 23, 2019
10:00 AM – 11:30 AM PDT (1:00 PM – 2:30 PM Eastern)
About the Webinar
This webinar explores the known psychological origins of high-conflict dynamics in divorce. Knowledge of the emotional process of divorce and of the various intrapsychic, interpersonal, and systemic elements that contribute to high conflict gives the mediator a map as to how best to manage these difficult cases to resolution.
About Donald T. Saposnek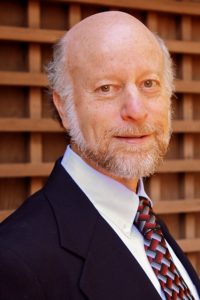 Donald T. Saposnek, Ph.D., is a clinical-child psychologist and family therapist in practice since 1971, a child-custody mediator and national and international trainer and consultant since 1977, and a Founding Board Member of APFM. He serves on the editorial boards of several international journals of conflict resolution, is Editor-in-Chief of APFM's publications, and has published extensively in the professional literature on families, children, divorce and mediation. He is the author of Mediating Child Custody Disputes: A Strategic Approach, and co-author of Splitting America: How Politicians, Super Pacs and the News Media Mirror High Conflict Divorce. He has taught on the Psychology Faculty at the University of California, Santa Cruz for 41 years, and is an Adjunct Professor at Pepperdine University School of Law, Straus Institute for Dispute Resolution since 2009.
Time and Place
Thursday, May 23, 2019
10:00 AM – 11:30 AM PDT (1:00 PM – 2:30 PM Eastern)