Google Ads for Family Mediators: Delivering Potential Clients to Your Website with the Flip of a Switch
presented by 
Cliff Rohde
Wednesday, May 26, 2021
12:00 Noon – 1:00 PM Eastern (9:00-10:00 AM Pacific)
About the Webinar
We're well beyond the point where having a website is enough to market a mediation practice. Everyone has a website today (or does not at their peril). With increased online competition, how can a practice "rise above" the fray online?
In this 60-minute webinar, you will learn how to effectively deploy Google Ads to deliver potential clients to your website with a goal toward getting them to inquire about your services.
We'll uncover the basics of Google Ads and discuss which of the many ad opportunities are mostly likely to deliver results for your mediation practice.
Questions and issues addressed include:
How does Google Ads work?
What are the different types of Google Ads campaigns?
How should a mediation practice structure a successful Google Ads campaign?
What needs to be done to prepare a mediation website to receive Google Ads visitors?
How much does it cost to advertise on Google?
What are some best practices and what are some common mistakes to avoid?
Is Google Ads the only venue on which to advertise online?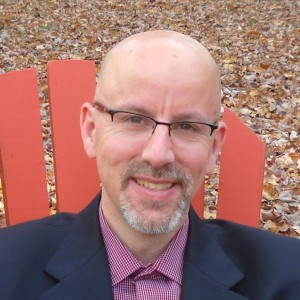 Cliff Rohde is the owner and CEO of GoatCloud Communications LLC. Passionate about the intersection of communications and technology, Cliff assists many different types of businesses and nonprofits to thrive online. He has been deploying technology strategically to advance physical world for multiple decades. Cliff is a "recovering" attorney and former divorce mediator. Since 2014 he has been the webmaster of the Academy of Professional Family Mediators.
Time and Place
Wednesday,May 26, 2021
12:00 Noon – 1:00 PM Eastern (9:00-10:00 AM Pacific)
Cost
Free for APFM Members, $50 for Non-Members.
More Information about the Webinar
Only APFM members and paid attendees will receive an email with instructions on how to log into the webinar, to be held using the services of zoom.us. If you are uncertain about the status of your APFM membership, log into the APFM website to check it. Help logging in is available here: https://apfmnet.org/website-help/.
You may wish to download the Zoom client software for your computer, tablet or smartphone prior to the webinar: https://zoom.us/download. The software should work on most computers. APFM cannot provide technical support for software issues.
For more information on APFM's webinar series, or if you have a suggestion for a future webinar, please contact APFM at [email protected].
Confirmed APFM members and paid registrants will be sent information on how to login to the webinar. Additional confirmed participants will be sent login information after registration and prior to the webinar. For webinar access questions, please contact [email protected]. Please note that it may not be possible to provide immediate assistance on the day of the webinar.