Mediating a Divorce When a Child Has Autism Spectrum Disorder
(Part 2: Financial Issues)
moderated by Judge Lawrence R. Jones (Ret.), who will be joined by panelists Cynthia Haddad and Paul Prior
Friday, April 30, 2021
12:00 Noon – 1:30 PM Eastern (9:00-10:30 AM Pacific)
About the Webinar
This webinar is Part 2 of a two-part series. Part 1 (February 10) dealt with parenting issues, and Part 2 (April 30)  will focus on financial issues.
The 90-minute webinar will be moderated by Judge Lawrence R. Jones (Ret.), who will be joined by  panelists Dr. Michael Selbst, BCBA-D, Cynthia Policastro-Smith, BCBA, and Joni Jones, RN-BC.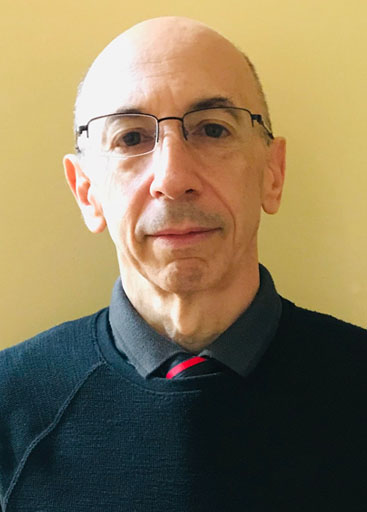 Lawrence R. Jones recently retired in 2017 as a New Jersey Superior Court Judge. During his years on the Bench, he served as the President of the New Jersey Council of Juvenile and Family Court Judges (NJCJFCJ), and authored over 60 opinions on novel issues of law, including issues concerning separated or divorced parents of a child with autism. He previously served on both the New Jersey Council of Developmental Disabilities (2007-2009) and the Governor's Adults with Autism Task Force (2008-2009), both times as an appointee of Governor Corzine. He is a mediator and member of the Academy of Professional Mediators and presents extensively on autism related issues. He is also a professor at Monmouth University and Montclair University.
Cynthia Haddad is a Certified Financial Planner Professional ®(CFP®), member of the Financial Planning Association (FPA), Academy of Special Needs Planners and the USA500. Cindy earned her BA in Finance and Economics from Simmons College. Cindy is a partner of Affinia Financial Group, a multi-generational firm. Special Needs Financial Planning Cindy is the sister of an adult brother with disabilities and recognized early in her career the unique nature of the financial planning requirements of families like her own. She partnered with John Nadworny to establish Special Needs Financial Planning and publish the first-of its-kind book, The Special Needs Planning Guide: How to Prepare for Every Stage of Your Child's Life (Brookes Publishing, 2007). As a passionate advocate of education for families, Cindy has presented hundreds of pro bono, informational workshops, participated in panels and written and been quoted extensively in the media. She continues to write and speak on the issues of special needs planning and has developed a program to bring greater awareness to brothers and sisters who share the lifelong care of their sibling with special needs. Based upon her personal and professional experience, she has published an eBook: SibTips, a glossary of terms and practical tips for siblings to know. Cindy is currently the club facilitator of the Special Needs and Elder Care chapter within the USA 500. She has also served on the board of The Arc of Massachusetts, as well as the Central Middlesex Area Advisory Board for the Massachusetts Department of Developmental Services and the Massachusetts Sibling Support Network (MSSN).
Paul Prior has spent his entire legal career representing people with disabilities. As the younger brother of a man with autism, he has a life-long commitment to disability law. His legal work has focused on special education, guardianship, financial entitlements, and access to appropriate services. A substantial part of his practice is devoted to assisting families in estate and trust matters. He has successfully argued leading cases before the New Jersey Supreme Court, Third Circuit Court of Appeals, as well as other state and federal courts. He served as a federal monitor overseeing conditions at state-operated institutions. He holds a JD from Seton Hall University School of Law, and serves on the Board of Trustees of The Arc of New Jersey as well as Eden Autism. Previously, he served on the Boards of Special Olympics New Jersey, Autism New Jersey, the Eden Autism Foundation Advisory Committee, and the ASPEN Professional Advisory Board. He is a member of the Elder Law Section of the New Jersey Bar Association. He has testified before the New Jersey Assembly by invitation and has assisted in the development of several pieces of legislation concerning individuals with disabilities. He writes and lectures frequently on topics concerning the law and disability as well as issues affecting siblings. Paul enjoys listening to live music, running, skiing, and is an avid baseball fan.
Time and Place
Friday, April 30, 2021
12:00 Noon – 1:30 PM Eastern (9:00-10:30 AM Pacific)
Cost
Free for APFM Members, $50 for Non-Members.
More Information about the Webinar
Only APFM members and paid attendees will receive an email with instructions on how to log into the webinar, to be held using the services of zoom.us. If you are uncertain about the status of your APFM membership, log into the APFM website to check it. Help logging in is available here: https://apfmnet.org/website-help/.
You may wish to download the Zoom client software for your computer, tablet or smartphone prior to the webinar: https://zoom.us/download. The software should work on most computers. APFM cannot provide technical support for software issues.
For more information on APFM's webinar series, or if you have a suggestion for a future webinar, please contact Josh Kraus, Training Committee Chair, at [email protected].
Confirmed APFM members and paid registrants will be sent information on how to login to the webinar. Additional confirmed participants will be sent login information after registration and prior to the webinar. For webinar access questions, please contact [email protected]. Please note that it may not be possible to provide immediate assistance on the day of the webinar.