2017 Case Consultation Group with Michael Lang
available only to APFM members
What is this program and why would I participate?
 The problem
Many mediators work alone, in their own individual bubbles.
Our actions are observed only by the parties and their counsel. We seldom solicit their feedback.  We have little if any basis for understanding whether our efforts were useful, effective, and responsive—apart from whether the dispute was resolved.
This inability to be observed or to observe colleagues can be quite detrimental, because without it there is little to guide our own improvement.
In many other professions, there is an established process for supervision. While beginning mediators may receive mentoring as part of their initial training or in order to become "certified," there are few outlets for regular supervision and coaching.
There are very few structured opportunities for mediators to engage with other mediators to discuss difficult or unusual situations and to seek advice.
Soliciting feedback from mediation participants is generally limited to participation in research projects or involvement with court-based mediation programs.
Conference sessions, training courses, and other educational programs largely deal with the acquisition of new techniques and strategies. Learning to apply these new skills in their practices is left to the mediators.  Filling one's tool box is not the same as being adept at knowing when, how and why those tools can be most effectively used.
What can I learn?
The following are some questions asked by mediators seeking to improve the quality and effectiveness of their practices.
How do I know that I am doing the best I can?
What interventions were truly helpful, and which were off the mark?
Apart from settlement rates, how can I understand whether my efforts are as effective and resourceful as possible?
How do I learn from difficult and frustrating experiences or from surprising successes?
When will the group meet?
On the 4th Wednesday of each month for six months, from May through October 2017, at noon Eastern U.S. time, mediators will meet via Zoom (a video conferencing platform) for a 90-minute conversation facilitated by Michael Lang.
How will it work?
The group will be limited to ten members. Participants will be encouraged to bring practice questions—those that arose because of an unexpected success or an event that was unsettling or surprising.  Michael will lead the conversation, using the methods and concepts of reflective practice to help clarify the problem, understand its origin and its impact, and discover new approaches for dealing with the situation. The goal of these discussions is for participants to become more adept, resourceful and effective mediators.
Only APFM members can participate in this group. The cost is $200 per participant for this six-month program.
Michael Lang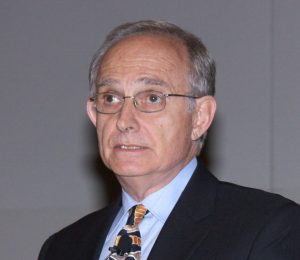 Michael Lang has been a mediator, educator, author and advocate for mediation for more than 35 years. As a family mediator, Michael has assisted divorcing couples, helped resolve probate and other family conflicts, and worked with owners of family businesses to address intra-family disputes. As a trainer he has designed and presented introductory and advanced mediation and conflict management courses and workshops in the US and internationally. As an educator Michael created one of the first graduate programs in conflict resolution in the US at Antioch University in 1992. He served in a similar role at Royal Roads University in Victoria, BC. He has been a visiting faculty member at a number of graduate and law schools in the US, Canada and Trinidad.
Michael has served on the boards of directors and as an officer of local, regional, state and national professional conflict resolution organizations. He served as president of the Academy of Family Mediators (AFM) and served as a member of its Board of Directors.
As an author and editor, Michael served as Editor-in-Chief of AFM's Mediation Quarterly (now Conflict Resolution Quarterly) from 1995-2001, and as a member of its editorial board from 1988-2007. Michael has authored a number of articles on mediation practice and is co-author of The Making of a Mediator: Developing Artistry in Practice, published in 2000 by Jossey Bass Publishers.
To learn more about Michael's concept of reflective practice and his role as a facilitator, read this article.
How to Register
You must be logged in as an APFM member to register for this group. Login help is available here.
To register, go to this page.
To be sure that you receive confirmation of registration, add these addresses to your safe senders list: [email protected] and