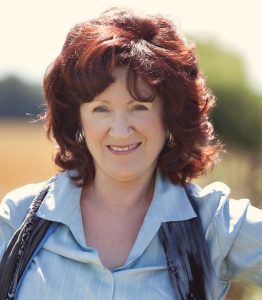 Featuring Friday Keynote Address by Dr. Sue Johnson
Presenting Integrating EFT Techniques to Enhance Your Online Mediation Practice
Dr. Sue Johnson is a best-selling author, clinical psychologist, researcher, professor, and leading innovator in the fields of couple therapy and adult attachment. She is the primary developer of Emotionally Focused Couples and Family Therapy (EFT), which has demonstrated its effectiveness in over thirty years of peer-reviewed clinical research. She has received numerous awards acknowledging her development of EFT, including the APA's "Family Psychologist of the Year" award in 2016, and the Order of Canada in 2017.
This conference schedule is subject to change.
All times listed are Eastern Time.
CEUs  (a total of 11 hours) for Mental Health Professionals are pending approval but expected for all presentations. Attendees will be able to purchase these CEUs during or shortly after the conference via an online portal provided by our CEU partner, R. Cassidy Seminars.
We do not require you to pre-register for any individual Conference session. Prior to the commencement of the Conference, we will send registrants an email with information and Zoom links for each session, so that you will be able to access any live session. Each Conference session will be recorded and the recordings made available to registrants after the Conference concludes.
In contrast, registrants of the Pre-Conference Workshops (for which attendance is limited) must choose the Workshop(s) they plan to attend live.
Thursday, October 15
Pre-Conference Workshops
10:30am - 11:20am
Presenting Sponsor Presentation
12 noon - 3:00pm
Moving from Code Blue to a Signed Settlement Agreement: Late Stage Mediation Surgical Strategies
Presented by Forrest "Woody" Mosten
12 noon - 3:00pm
Excellence in Mediation is not an Accident: It Takes Practice
Presented by Michael Lang
3:30pm - 6:30pm
Mediation is Easy, Isn't It?
Presented by Chip Rose
3:30pm - 6:30pm
Strategic Mediation: A Dynamic Model
Presented by Michael Aurit
Friday, October 16
Conference
9:50am - 10:40am
Our Family Wizard Presentation
11:00am - 12:45pm
Welcoming Plenary - Engaging the New Online Family Mediation Field
Moderated by Michael Aurit
12:45pm - 1:00pm
Break
1:00pm - 2:30pm
Session A1: Family Mediation: Building a Successful Mediation Practice
Moderated by Woody Mosten
1:00pm - 2:30pm
Session A2: Implicit Bias: When Peacemakers Take Sides, the Power Shifts
Moderated by Darcia Tudor
2:40pm - 3:30pm
2020 APFM Annual Meeting and Awards Ceremony
3:30pm - 3:45pm
Break
3:45pm - 5:15pm
Session B1: Essential Technology for Effective Online Mediation
Moderated by Susan Guthrie
3:45pm - 5:15pm
Session B2: New Approaches to Mediating Pre-Marital & Marital Agreements
Presented by John Fiske, Ken Neumann, and Chip Rose
5:15pm - 5:30pm
Break
5:30pm - 7:00pm
Keynote: Integrating EFT Techniques to Enhance Your Online Mediation Practice
Presented by Dr. Sue Johnson
7:00pm - 8:30pm
Virtual Happy Hour
Saturday, October 17
Conference
9:50am - 10:40am
Soberlink Presentation: Alcohol Monitoring and Sustainable Parenting Time
Presented by Chris Beck, VP of Business Development Family Law
11:00am - 12:30pm
Session C1: International Perspectives on Family Mediation
Moderated by Amanda Singer
11:00am - 12:30pm
Session C2: Mediating Pet Issues
Moderated by Larry Jones
12:30pm - 12:45pm
Break
12:45pm - 2:15pm
Session D1: Effective Techniques for Screening Intimate Partner Violence (IPV)
Moderated by Hilary Linton
12:45pm - 2:15pm
Session D2: Selling Online Mediation
Moderated by Max Markin
2:15pm - 2:30pm
Break
2:30pm - 4:00pm
Session E1: Financial Issues Mediators Can't Afford to Miss
Moderated by Nancy Hetrick
2:30pm - 4:00pm
Session E2: High Conflict Personalities in Online Mediation
Moderated by Bill Eddy
4:00pm - 4:15pm
Break
4:15pm - 5:45pm
Session F1: Advanced Techniques: New Ways of Building Trust Online
Moderated by Jennifer Hawthorne
4:15pm - 5:45pm
Session F2: Ethical Challenges in Mediating Parenting Plans
Moderated by Marilyn McKnight
5:45pm - 6:00pm
Break
6:00pm - 8:00pm
Closing Plenary: The Coming of Age of "Strategic Mediation": Is it Becoming Mainstream?
Moderated by Don Saposnek