Mediating Relocation (Move-Away) Cases

presented by Woody Mosten, JD
and Lynn Waldman, LCSW
Friday, April 12, 2019

This program is an Online Course and not part of the APFM Webinar program. Its recording is unavailable.
Registration
We're sorry, but all tickets sales have ended because the event is expired.
About the Course
Following Woody's excellent online APFM programs about mediator settlement proposals and private preliminary planning sessions, APFM is pleased to offer mediators the chance to participate in another online class with renowned mediator Woody Mosten, about Mediating Relocation (Move-Away) Cases. On April 12, from 11:00 a.m. to 12:15 PST (2:00 p.m.– 315 p.m. EST), Woody, joined by therapist Lynn Waldman, will teach participants about cutting edge strategies to handle custody matters in geographical relocation cases, within a single state, to other states, and to other countries. The presenters will describe innovative methods for handling these very difficult cases, including the challenge of developing child-centered parenting plans when parents live far from each other.
About Forrest "Woody" Mosten, JD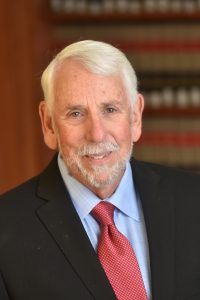 Forrest S. (Woody) Mosten is in mediation and collaborative law practice in Beverly Hills & La Jolla, California, and is the author of Building a Successful Collaborative Practice (with Adam Cordover, ABA, 2018), The Complete Guide to Mediation, 2nd Edition (with Elizabeth Potter Scully, ABA, 2015); Collaborative Law Handbook (Wiley, 2009); Unbundled Legal Services (with Elizabeth Potter Scully, ABA, 2017), and Mediation Career Guide (Wiley 2001), as well as numerous articles.
He specializes in high conflict mediations involving divorcing families, partnerships, employment disputes, probate, real estate, commercial disputes and other complex civil lawsuits.
Woody has been honored by the ABA, LA County Bar Association, and Beverly Hills Bar Association and trains mediators and collaborative professionals worldwide. His pioneering work in mediation and unbundling has been covered by the LA Daily Journal, LA Times, NY Times, USA Today, ABA Journal, LA Daily News, Chicago Tribune, Wall Street Journal, Town & Country and other publications all over the world.
Woody has been in private mediation practice since 1979, is a Certified Family Law Specialist and Adjunct Professor at the UCLA School of Law and is in constant demand as a master trainer for basic courses, advanced courses, individual supervision for practicing mediators, conflict resolution professionals, and training other conflict resolution trainers. He is passionate about helping peacemakers gain high level skills and strategies to successfully build their practices. Some rave reviews of his trainings can be found here. 
About Lynn Waldman, LCSW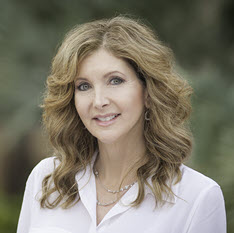 Lynn Waldman, LCSW, is a divorce coach/therapist and parenting plan mediator. She assists families through the trauma of divorce and helps clients learn how to manage emotions, tolerate distress, and better navigate the divorce process, child sharing, and parenting plan issues. As a former family court counselor, Ms. Waldman also offers preparation services for clients mandated to participate in family court services mediation.  Ms. Waldman is past president of Collaborative Practice San Diego and clinical director of the San Diego Divorce Counseling Center.
More info: DivorceCounselingCenter.com
More Information about the Course
Only confirmed registrants at the appropriate rate will receive an email with instructions on how to log into the course, to be held using the services of zoom.us. If you are uncertain about the status of your APFM membership, log into the APFM website to check it. Help logging in is available here: https://apfmnet.org/website-help/.
You may wish to download the Zoom client software for your computer, tablet or smartphone prior to the webinar: https://zoom.us/download. The software should work on most computers. APFM cannot provide technical support for software issues.
For more information on APFM's webinar series, or if you have a suggestion for a future webinar or course, please contact Bob Horwitz, Training Committee Co-Chair, at [email protected].
Confirmed APFM members and paid registrants will be sent information on how to login to this course. Additional confirmed participants will be sent login information after registration and prior to the course. For access questions, please contact [email protected]. Please note that it may not be possible to provide immediate assistance on the day of the course.