by Michael Aurit, JD, MDR
If you are preparing for divorce mediation, on some levels you have already won when it comes to your divorce. You both have won, especially if you have children, because while you and your spouse may not agree on many things and may be facing one of the most challenging times in your lives, you both have made the proactive choice to avoid the unnecessary devastation of a court battle in litigation. And, if you are reading this, it means that you are approaching divorce mediation thoughtfully and seriously.
Chances are, you are going to be okay. With a few tips about how to prepare for divorce mediation you will be ready to accomplish your goals of keeping conflict low, reducing stress, saving 80-90% of costs on legal fees, maintaining your privacy, and protecting your children from the harm caused by a divorce war — not to mention never setting foot in a courtroom.
Find the Best Divorce Mediator
The most important consideration in choosing a family mediator is that you trust him or her to guide you through the process. The issues you cover in mediation will be personal and sensitive. There may be high emotions, coupled with complicated financial issues. If you have children, there will be deeper issues regarding time-sharing, decision-making, and communication. Your mediator should be someone you feel comfortable with through your experience in reaching agreements.
Trusting your mediator also means having confidence in that person's ability as a professional. A strong educational background in dispute resolution more likely demonstrates that your mediator has the knowledge and skill to help you mediate, and it also demonstrates the intention of your mediator to focus on this area. To that end, it is very important to choose a mediator who focuses his or her professional practice exclusively on divorce mediation. The issues and considerations in divorce mediation are different than another other area of mediation, and very different than divorce litigation. A lawyer who mediates "sometimes," or a mediator who "mediates every kind of case," will likely provide you with less experience and effectiveness than one who specializes in divorce mediation.
Research the mediators listed online. Find out if they have published articles, or are leaders in the field. Learn if they charge a flat-fee, or bill hourly, like litigation attorneys. Most importantly, meet them in person to see if it is a good fit.
Organize Your Financial Information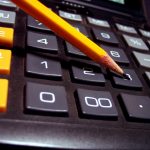 Your mediator should guide you to gather information that will be brought with you to your mediation sessions. During the mediation process, you will both be asked to bring financial information with you to sessions. This "voluntary disclosure" process is as simple as identifying your assets, debts and income information, and bringing in statements to verify the information.
Experienced mediators will provide you with a simple, comprehensive form with categories for you to fill in and documents to bring with you. You will each fill in your bank account information, retirement accounts, real estate, vehicles, stocks, timeshares, and any other assets you may have. You'll also identify your credit cards, loans, and other debts. Finally, you'll verify your income.
Compare this to litigation, where you both would endure a "formal legal discovery" process. The process can escalate conflict, drag on for long periods of time, and cost tens of thousands of dollars. However, in Arizona, the consequences for hiding assets or being untruthful about income are the same in mediation and litigation. This gives people better security to trust the voluntary disclosure process.
Think About Your Interests, Not Your Positions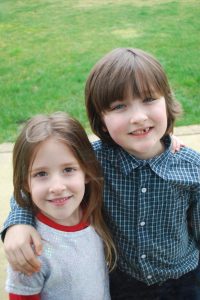 Making "demands" and fighting over positions is something that your attorneys can do for you in court — and it can (at least seem) to last forever. In the end, you will both wind up losing, when you battle through your divorce.
In mediation, you'll focus on what you want and need, and why you want and need those things. You don't have to agree with the other person about their wants and needs, but understanding your own interests, and, hearing your spouse's interests is a game changer in preparing to reach agreements. Many times, you realize that, on some issues, you actually have similar interests. When that happens, your mediator can help you come up with creative agreements that satisfy both of you.
This is possible in mediation, but it is rarely ever the case in court. So, start thinking about your wants, needs, and "whys." Be real and honest with yourself when you think about your interests.
Have "Protecting the Health and Well-Being of Your Children" as Your #1 Goal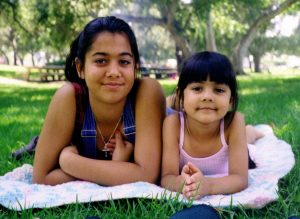 Unlike the traditional litigated divorce process that is finalized by a judge in court, mediation lets you and your former spouse maintain control of your separate futures — and maintain control over your children's future and your relationships with them.
By approaching mediation with a willingness (though, for many, it can be quite difficult) to work together to find resolutions on child-related issues that work for everyone, you solve problems and create an opportunity to be healthier co-parents. Your ability, or inability, to communicate with one another as parents after your divorce will have an enormous effect on your children. You don't want to be enemies after your divorce. It will harm your children more than anything else. So, keep them in the forefront of your mind throughout divorce mediation.
Take Care of Yourself
You have permission to take care of yourself while preparing for mediation, and during the mediation process. In fact, it will help you to reach better agreements in mediation. You may be nervous and anxious — unsure about so many things. You are not alone. But, after your first meeting with the mediator you trust to move forward with, you will begin to feel a bit relieved.
You can do this, but you need to try to reduce some stress and find some peace throughout the process. After a mediation meeting, treat yourself to something that brings you some joy or peace. Take a run, go to your favorite restaurant, get a massage, or do something fun with your kids or with a best friend. Balance out the challenging times with moments that you can enjoy yourself.
The truth is, you can only do so much to actually prepare for mediation before it begins. Don't stress too much. Take a deep breath, and know that you've already made the most important decision of your divorce: you chose divorce mediation.
_____________
Michael Aurit, JD, MDR is a professional divorce mediator, and Co-Founder of The Aurit Center for Divorce Mediation in Phoenix, Arizona. He serves on the Board of Directors of the Academy of Professional Family Mediators (APFM). He is a Fellow of the Dispute Resolution Section of the American Bar Association (ABA-DR).  He is also a member of the Association for Conflict Resolution (ACR), and Ethics Chair of the Maricopa County Association of Family Mediators (MCAFM). He holds his Juris Doctorate from Pepperdine University School of Law and Master's Degree of Dispute Resolution from the Straus Institute for Dispute Resolution at Pepperdine. To learn more, visit AuritMediation.com or contact Michael at [email protected].