Building the 21st Century Mediation Firm
presented by Jennifer Hawthorne and Justin L. Kelsey
Tuesday, April 28, 2020
9:00 AM – 10:30 AM PDT (12 Noon – 1:30 PM Eastern)
Registration
We're sorry, but all tickets sales have ended because the event is expired.
About the Webinar
Building the modern day Mediation Firm requires finding a balance between traditions and innovation. Mediation works because it offers a method of resolving conflict that clients can't get elsewhere, and delivering those services has to have a personal touch. This webinar will focus on how we make use of modern technology to advance the practice, build a better business model, and stay true to the heart of mediation.
This will include discussion on:
– Integrating Technology with Mediation
– Office policies for a growing Mediation practice
– Systems for a growing Mediation practice
– Keys to adding Mediators to your practice
There will be time for questions at the end of the program.
About Justin L. Kelsey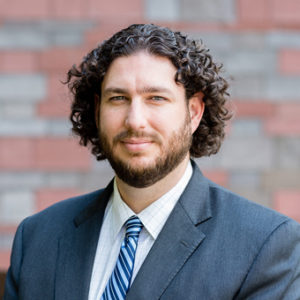 Justin L. Kelsey is a mediator and collaborative divorce attorney and the owner of Skylark Law & Mediation, PC, in Southborough. He focuses on the peaceful resolution of family disputes. He is past president of the Massachusetts Collaborative Law Council, a vice president of the Massachusetts Council on Family Mediation, Inc., and a member of the Massachusetts Bar Association Dispute Resolution Section council. Justin also prepares QDROs and sells family law templates through Gray Jay Endeavors, LLC. Justin trains other mediators and collaborative law practitioners through MCLE, MBA, BBA, and Divorce Mediation Training Associates. You can learn more about Justin's businesses at skylarklaw.com, grayjayforms.com, and dmtatraining.com
About Jennifer Hawthorne, Esq.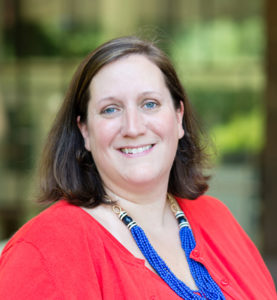 Jennifer Hawthorne, Esq. is a mediator and collaborative law attorney focusing mainly on family law matters. Jennifer established a practice in 2013, and later joined Skylark Law & Mediation, PC in Southborough, Massachusetts. Her work is firmly rooted in conflict resolution rather than litigation. She is dedicated to helping clients disentangle their financial lives as amicably as possible and preserve an on-going family relationship post-divorce in order to be effective co-parents. Jennifer joined the board of the Massachusetts Council on Family Mediation (MCFM) in 2016 and is a co-chair of the MCFM Publishing Committee.
Time and Place
Tuesday, April 28, 2020,
9:00 AM – 10:30 AM PDT (12:00 Noon – 1:30 PM Eastern)
More Information about the Webinar
Only APFM members and paid attendees will receive an email with instructions on how to log into the webinar, to be held using the services of zoom.us. If you are uncertain about the status of your APFM membership, log into the APFM website to check it. Help logging in is available here: https://apfmnet.org/website-help/.
You may wish to download the Zoom client software for your computer, tablet or smartphone prior to the webinar: https://zoom.us/download. The software should work on most computers. APFM cannot provide technical support for software issues.
For more information on APFM's webinar series, or if you have a suggestion for a future webinar, please contact Josh Kraus, Training Committee Chair, at [email protected].
Confirmed APFM members and paid registrants will be sent information on how to login to the webinar. Additional confirmed participants will be sent login information after registration and prior to the webinar. For webinar access questions, please contact [email protected]. Please note that it may not be possible to provide immediate assistance on the day of the webinar.