APFM 2021
A New Beginning: Reimagining the Art and Science of Family Mediation
Conference: October 15-16, 2021
Preconference Institutes October 14
online via Zoom


2021 Conference Registration for Non Members
Choose below the conference registration that's right for you!
Preconference Institute Registration for Nonmembers
Each Preconference Institute will be held at the same time, 1:00-4:00 PM Eastern. Registration entitles the registrant to view the recordings of each workshop.
Students and Military
Student registration is only for full time students enrolled in an accredited college or university.
Active military registration is only for active members of the military.  
Cancellation Policy
Transfer of registration to another person may be done once, at any time without a fee. All requests for refunds must be made in writing. Written notice of cancellation received by email by October 4, 2021, will be issued a full refund minus a $20 service fee. No refunds will be issued for cancellations received after October 4, 2021.
Thank you Conference Sponsors!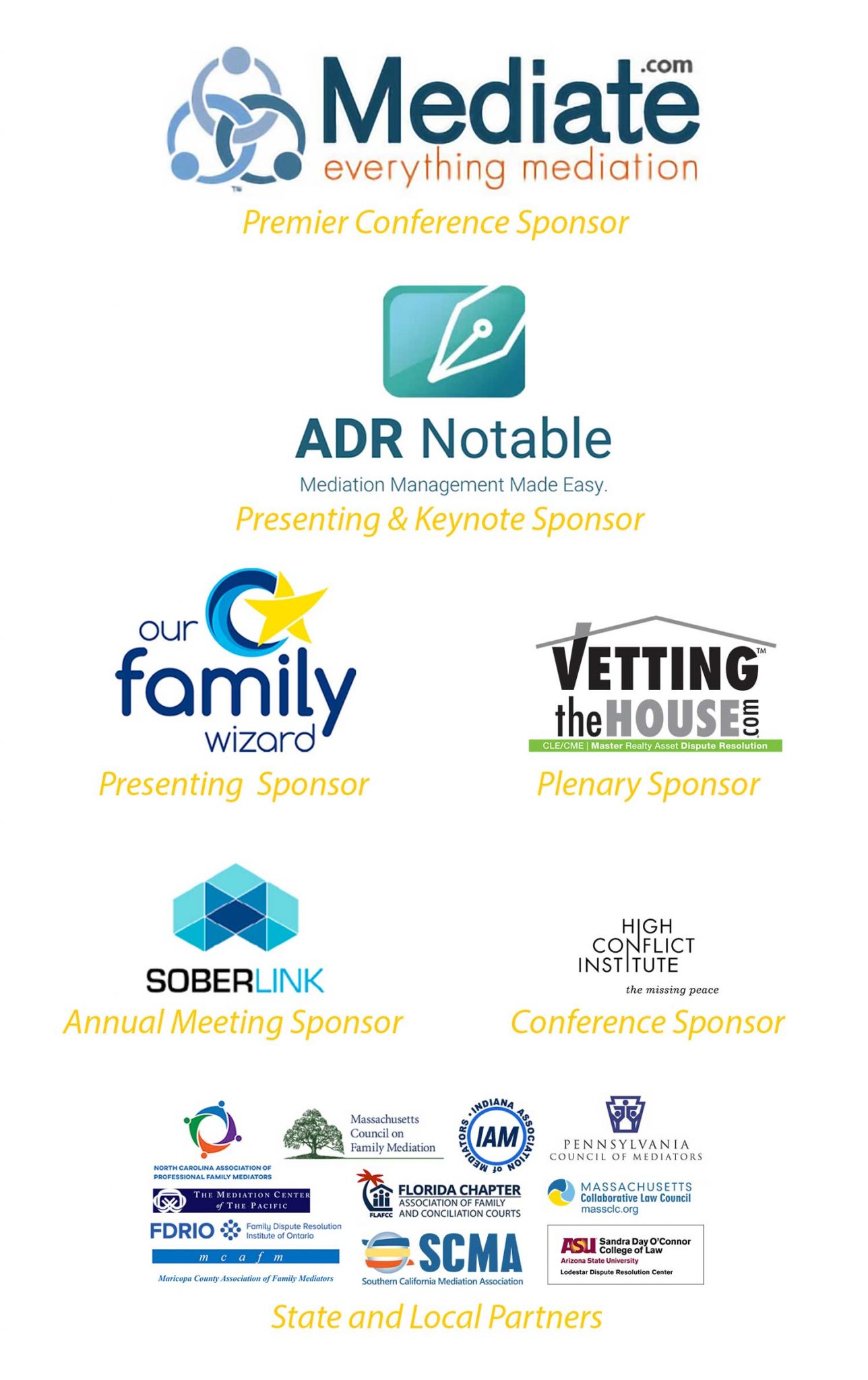 Premier Conference Sponsor
Presenting & Keynote Sponsor
State and Local Partners
Arizona State University's Lodestar Dispute Resolution Center at The Sandra Day O'Connor School of Law
The Family Dispute Resolution Institute of Ontario
Florida Chapter of the Association of Family and Conciliation Courts
Indiana Association of Mediators
The Maricopa County Association of Family Mediators
Massachusetts Collaborative Law Council
Massachusetts Council on Family Mediation
The Mediation Center of the Pacific, Inc.
North Carolina Association of Professional Family Mediators
Pennsylvania Council of Mediators
Southern California Mediation Association