The APFM Family Mediation Lifetime Achievement Award
The APFM Family Mediation Lifetime Achievement Award is presented periodically to a prominent professional family mediator and leader in the family mediation field whose extensive career demonstrates excellence in mediation and passionate dedication to family dispute resolution. The recipient has shown exceptional commitment to improve family mediation practices and enhance public awareness of the field of family mediation. With personal and professional investment in promoting the values of APFM, the recipient has contributed substantive ideas and creative methods that have advanced the field. The recipient also demonstrates outstanding personal qualities that mirror the highest levels of professional standards, including integrity, trustworthiness, and compassion.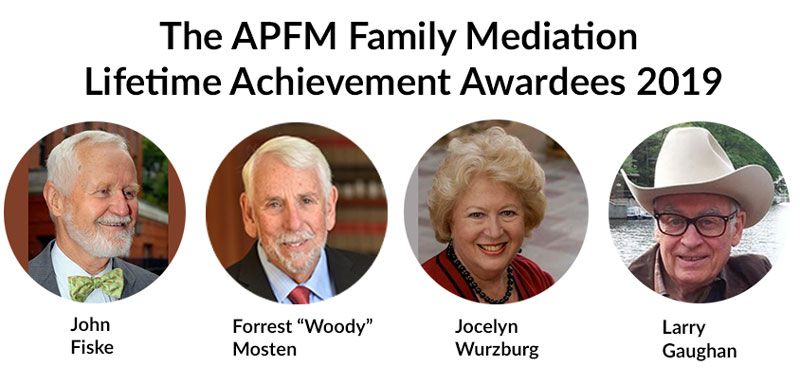 John Fiske is a Founding Member of APFM and has been mediating divorces since 1979, the year he joined the firm, Healy, Lund & Fiske in Cambridge, MA (now Healy, Fiske, Richmond & Matthew). He still has on his wall a picture from a 1999 Money Magazine article entitled "Post-nups are his business," which inspired one troubled couple to mediate their marriage, which is still intact, as far as he knows. Since 2005, he has trained about 50 other family mediators how to help couples stay married.
Forrest S. "Woody" Mosten has a mediation and collaborative law practice in Beverly Hills and La Jolla, California, and is the author of Building a Successful Collaborative Practice (with Adam Cordover, ABA, 2018), The Complete Guide to Mediation, 2nd Edition (with Elizabeth Potter Scully, ABA, 2015); Collaborative Law Handbook (Wiley, 2009); Unbundled Legal Services (with Elizabeth Potter Scully, ABA, 2017), and Mediation Career Guide (Wiley 2001), as well as numerous articles. He specializes in high-conflict mediations involving divorcing families, partnerships, employment disputes, probate, real estate, commercial disputes and other complex civil lawsuits.
Jocelyn Wurzburg introduced mediation to Tennessee as a viable alternative to litigation, particularly in divorce cases. She founded the Memphis chapter of the Panel of American Women in 1968, on the heels of the assassination of Martin Luther King Jr. In 1972, Jocelyn authored Tennessee's first law on anti-discrimination in employment and public accommodations, and served as the first national chair of the Women and Minorities Task Force of the Commission on Social Action of Reform Judaism. She also received the Women of Achievement award for her courage, chaired the Martin Luther King Memorial, and founded the Jazz Society of Memphis.
Larry Gaughan (awarded posthumously) was one of the most experienced divorce mediators in America. He founded Family Mediation of Greater Washington in August 1980. During the previous academic year, he was Scholar-in-Residence at the Georgetown Family Center, which, at the time, was in the Department of Psychiatry at Georgetown University Medical School. The field of divorce mediation has undergone many changes since 1980, and Larry often had been in the forefront of many of these changes.  He was a Founding Member of the Academy of Professional Family Mediators and his articles frequently appeared in APFM's quarterly publication, The Professional Family Mediator. Larry's work has been featured in The Wall Street Journal, The Washington Post, USA Today and Virginia Lawyers Weekly. He has been highly respected and is sorely missed by his colleagues.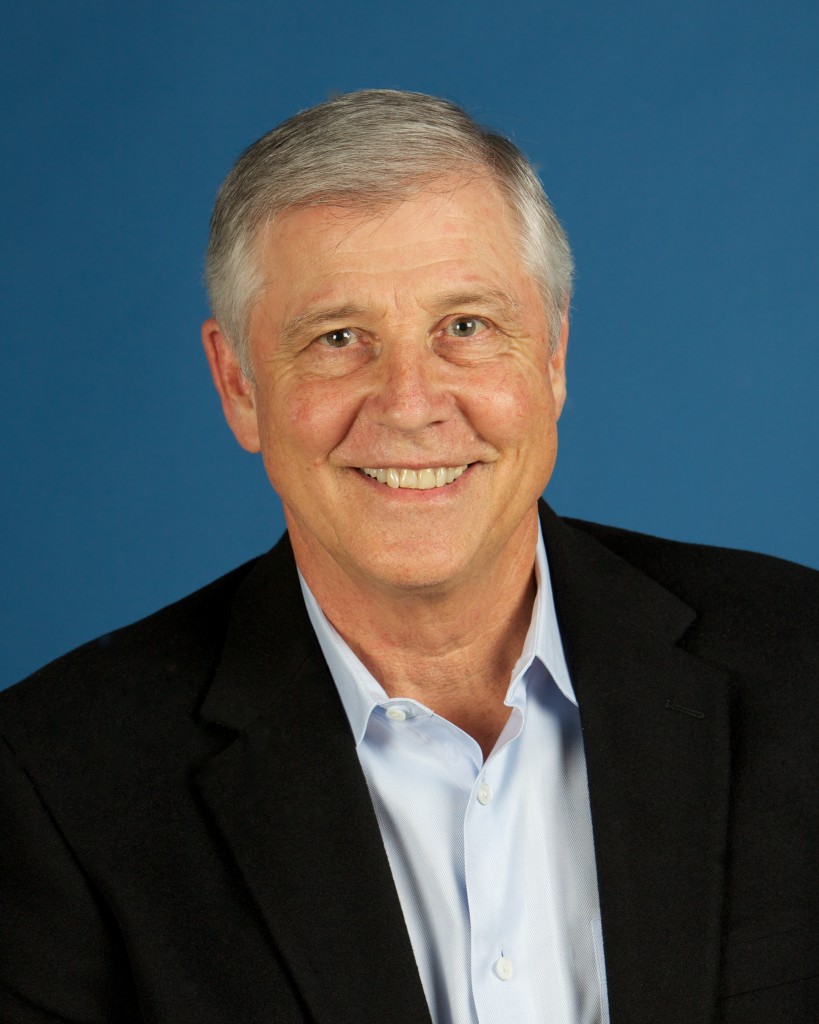 2018 (Inaugural) Recipient: Chip Rose
Chip Rose was the inaugural recipient of The APFM Family Mediation Lifetime Achievement Award and accepted the award at the 2018 APFM Conference in San Diego.
As founder of The Mediation Center of Santa Cruz, Chip has dedicated his career to the work of family mediation for nearly 40 years.