Effective Allyship: Connecting Across Differences (Part 2)

Presented by Matthew Freeman and Dr. David Campt
Thursday, March 17, 2022
 1:00 PM – 3:00 PM Eastern (10:00 AM -12:00 PM Pacific)
About the Workshop
This workshop series is FREE to members of MCFM, MCLC, and APFM but registration is required. Zoom Link will be provided closer to date.
This workshop series will focus on the skills and tools needed to build relationships across differences and will be led by Matthew Freeman and . Many would-be allies struggle to connect across cultures effectively, either becoming withdrawn and awkward, afraid of saying the wrong thing, or overly solicitous and performative, trying to prove they're "one of the good ones." Neither is an effective relationship-building strategy. This workshop will focus on a middle ground, how to authentically connect with those who have some significant differences from you.
Workshop 1 will focus on specific dialogic frameworks, skills, and tools you can use in interpersonal interactions to bridge these divides, while workshop 2 will create opportunities for dialogue amongst participants to check in about how the tools and skills worked in the real world. Participants should, in the end, be empowered to connect authentically across divides, and build relationships with those whom society has segregated from one another.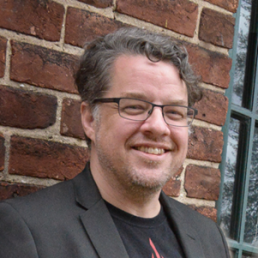 Matthew Freeman's passion for racial equity and social justice has led him across the United States and overseas, helping people connect across difference and begin to address the challenges that divide them. Matthew has worked with members of Congress, the Federal Reserve system, as well as organizations of all sizes, from Fortune 500's to small non-profits. With degrees in the sciences and in the humanities, Matthew appreciates the opportunities to bring that diverse educational background to bear on topics like unconscious bias- exploring what we know about how the brain functions and how that impacts our human interactions. He is the author of the book Overcoming Bias: Building Authentic Relationships Across Differences.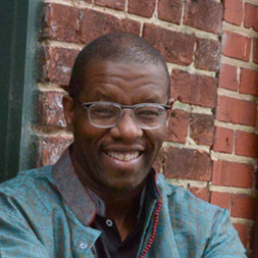 Over the course of his 25-year career, Dr. David Campt has become a national expert in the areas of inclusion and equity, stakeholder engagement, and conflict resolution and dialogue. His clients have varied widely and have included: the US military, The White House, large corporations, international organizations, foundations, governments, universities, national associations, and non-profit groups. In addition to speaking on these topics to live audiences, he's appeared on national media outlets as well as local television, radio, and print media all across the United States. He is the author of many books, most recently publishing several on the topic of White allyship.
Time and Place
Thursday, March 17, 2022 ​
1:00 – 3:00pm (EST) 10am – 12:00pm (PST)
Cost
This workshop series is FREE to members of MCFM, MCLC, and APFM but registration is required.
This event will NOT be recorded.