Seismic Changes in the College Planning Landscape

Presented by Steve Sirot and
David Slater
Wednesday, May 11, 2022
12:00 Noon – 1:30 PM Eastern (9:00-10:30 AM Pacific)
We're sorry, but all tickets sales have ended because the event is expired.
Please note that it may take a few moments for the registration page to load after you click on the "Register" button.
If you are having trouble with the payment function, please visit our general purpose "Make a Payment" page and pay for event registration there. We apologize for the inconvenience.
About the Webinar
Steven Sirot and David Slater, the principals of CBRG (College Benefits Research Group), a professional practice that helps guide lawyers and mediators, will show you how to understand and navigate the landscape of college selection, financial aid issues, and other current considerations for your clients.
Questions to be answered include:
What has changed in College Planning since you went to college?
What has COVID 19 done to the process? To the admissions process? To acceptance rates? To financial aid?
What has changed in the FAFSA form? To how many schools should one apply today?
Other areas that will be covered include:
The Courts and the legal process

What factors of the court system does this address?
Where are the problems that are not addressed?

Typical College Planning and the added complexity with divorced parents

The "Right FIT" college for the Student
How to Pay for this education

New Issues in the current admissions environment

What are they?
What does it mean to be proactive?
What to do? When to do it? and, How to do it well?
About David N. Slater, MBA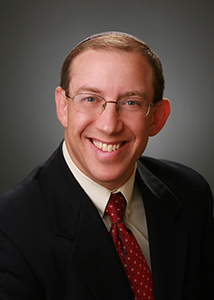 Rutgers University, Graduate School of Management (MBA, Finance and Information Systems)
Rutgers University, Cook College (BS, Economics)
David uses his 30+ years of financial planning expertise to help parents of college-bound students understand and plan for their financial situations. He helps them to establish budgets and works with them to figure out how to fund college within their existing cash flow. He explains debt and loan options and uses proprietary tools and data, which he has developed, to help parents and students evaluate their offers when finding the best-fit colleges.
David co-founded CBRG in 2008 as a reaction to the needs he saw in the High School communities. He sought to create a business to support families through the entire college planning and selection process while helping them figure out how to get the best value for their student and how to pay for these educations without going broke. David utilizes his unique background and financial expertise to educate families on how to work towards recapturing the costs of college.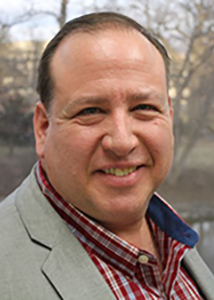 Rutgers University, School of Management (BS, Financial Accounting)
Member of the National College Advocacy Group (NCAG) (President of the Board)
Steven has over 20 years of experience as a trusted advisor for his clients on how to best plan financially to achieve their goals. He utilizes a holistic approach which coordinates the many different financial choices people make in order to create efficiencies which then help to maximize opportunities. A leader as an Insurance producer, he earned Top of the Table status as a member of the Million Dollar Round Table – recognized as the most respected organization in the industry. He is also Board President of the NCAG, the leading national college advisory organization which focuses on the academic and financial factors in college planning.
In working with clients, he recognized the unique challenges families with college- bound students face, and he developed the expertise, tools, and resources needed to support them through the entire college planning process. Steven proudly co-founded CBRG in 2008 and has had the privilege of helping well over one thousand families discover what is possible when things are done right.
Time and Place
Wednesday, May 11, 2022
12:00 Noon – 1:30 PM Eastern (9:00-10:30 AM Pacific)
Cost
Free for APFM Members, $50 for Non-Members.
More Information about the Webinar
Only APFM members and paid attendees will receive an email with instructions on how to log into the webinar, to be held using the services of zoom.us. If you are uncertain about the status of your APFM membership, log into the APFM website to check it. Help logging in is available here: https://apfmnet.org/website-help/.
You may wish to download the Zoom client software for your computer, tablet or smartphone prior to the webinar: https://zoom.us/download. The software should work on most computers. APFM cannot provide technical support for software issues.
For more information on APFM's webinar series, or if you have a suggestion for a future webinar, please contact APFM at [email protected].
Confirmed APFM members and paid registrants will be sent information on how to login to the webinar. Additional confirmed participants will be sent login information after registration and prior to the webinar. For webinar access questions, please contact [email protected]. Please note that it may not be possible to provide immediate assistance on the day of the webinar.