Beth L. Aarons – an interview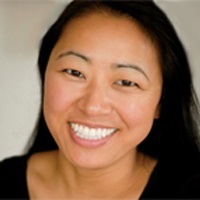 1) Who are you? Where do you come from? What is your background?
I sometimes think of myself as a child of the world, having lived on three continents and moved ten times before age 30. My main roots are in Massachusetts, where most of my family and friends are concentrated. While I practice as an attorney, my experience with Autistic and Deaf populations and background in psychology and social work inform my work with family dynamics and child-focused work.
2) What do your current professional practice and activities look like?
I stopped litigating over 20 years ago, and have been actively involved in the Mediation and Collaborative Law dispute resolution communities since that time.
In addition to helping divorcing couples, I strive to bring dispute resolution processes to other types of family conflict, including probate/inheritance disputes, guardianships, and open adoptions. In addition to the APFM Board, I am Past President of the Massachusetts Collaborative Law Council, and a Board Member of the Massachusetts Council on Family Mediation. I also teach Mediation at Suffolk Law School in Boston, MA.
3) How did you first learn about mediation?
Having observed countless court hearings and trials as a Judicial Law Clerk and litigation attorney, I am a firm believer that the courts are not the best venue for resolving family matters, so my professional efforts are focused on helping families resolve their disputes peacefully. I learned about mediation early in my career, but there were no opportunities to incorporate mediation into my law firm experience. I was able to be trained as a mediator shortly after opening my own law practice, and was eager to offer the process to clients as a more efficient, amicable, and viable alternative to litigation.
4) What do you hope to accomplish as a Board Member of APFM?
I'm looking forward to sharing ideas and promoting the growth of the national and perhaps international mediation community. I'm a strong believer in continuing education, continual learning, and maintaining high practice standards for professionals. I'm also committed to raising public awareness of mediation, and providing access and education to communities that could benefit from dispute resolution options. My hope is to continue supporting all of these goals and efforts, through APFM.
5) Where do you see the field of Family Mediation going?
The 2020 pandemic really highlighted the versatility of dispute resolution processes like mediation, which could still take place with minimal process adaptations even when in-person contact was not an option. Having on-line services also eased access for clients and eliminated geographical scheduling challenges. I can envision family mediation high on the list of go-to services for professionals, courts, and the public for the resolution of any family-based disputes.
6) What do you like to do when you are not mediating?
Outside of work, you'll find me at cookouts with friends, doing something fun with my son, or anything artistic.