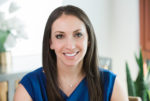 Long Business Description
Amanda is a licensed attorney, professional family mediator and Certified Divorce Financial Analyst (CDFA). Amanda is a co-owner of West Coast Family Mediation Center where she works solely as a family mediator assisting couples through the whole divorce process, so they never have to step foot in court.
As a professional family mediator Amanda knows that family law is an area where people can benefit from mediation because couples getting divorced are going through a change in their life and the court does not have the time, energy or resources to effectively work with each couple to recognize this and help them move forward. Mediation on the other hand blends the emotions that they are feeling about the past and what has happened and assists them in moving forward, not only through the legal process but in problem solving ways to effectively maintain a relationship and not hate each other at the end of the process, especially when kids are involved.
Working with her clients Amanda wants them to understand that conflict is ok and we all have it in our life, but it's about how we communicate with each other about the conflict and work at moving forward. She wants people to understand no matter how difficult the issues at hand, that there are ways to solve them without having to go to court. Amanda understands what it's like to step outside of your comfort zone having completed six marathons, many half marathons, and two triathlons. While it's not always easy she know the feeling she gets after doing so, makes it worthwhile going forward.
Send Message to listing owner