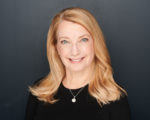 Long Business Description
Ellice Halpern launched Little Falls Mediation in early 2015 so that she could help private clients who approached her to mediate issues related to separation and divorce, as well as business and community matters. To date, she has mediated over 700 private and court-referred cases, face to face and online.
See Arlington Magazine's January/February 2018 Best Mediator interview with Ellice for the Best of Arlington issue at www.arlingtonmagazine.com/listings/best-of-arlington-2018/little-falls-mediation/. Little Falls Mediation is also Arlington Magazine's Best of Arlington 2020 winner for Best Mediator, as well as winner of Arlington Sun Gazette's Best of the Best for 2016, 2018, 2019, and 2020.
Ellice is Adjunct Professor of Law at the George Mason University (GMU) Antonin Scalia Law School in Arlington, Virginia and has been teaching since 2017. She teaches an Alternative Dispute Resolution class in the fall that includes exploration of negotiation, mediation, arbitration, and collaborative law, as well as a Mediation class in the spring. She is teaches Mediation each spring semester.
Ellice was chosen to present a talk on "Alternative Dispute Resolution: Prepare for, Prevent, and Resolve Business Disputes" on March 12, 2020 to the Awesome Women Entrepreneur (AWE) Summit 2020 at Marymount University's Ballston Center in Arlington, Virginia. She presented "Negotiation and Mediation" at GMU's Scalia Law School in July of 2019 and also in September of 2019 to visiting delegations from China organized by the Hubei Provincial Supreme People's Court. She also presented "Managing Emotions in Mediation" at the Virginia Mediation Network Fall 2017 conference at the University of Richmond School of Law, as well as a talk on "Mediation and Negotiation" to the Leadership Arlington Class of 2017 at the Virginia Tech Research Center in Arlington.
Ellice is a graduate of Cornell University and Georgetown University Law Center and is licensed to practice law in the state of Maryland. She completed her general mediator training and family mediator training with Northern Virginia Mediation Service and has been certified by the Supreme Court of Virginia as a mediator since 2010. Ellice participates in continuing mediator education and training each year as required by the Supreme Court of Virginia.
She is a member of the U.S. Supreme Court Bar, the Maryland State Bar Association, the Academy of Professional Family Mediators, the Virginia Mediation Network, Arlington Women Entrepreneurs, Mothers of North Arlington Business Entrepreneur Network, and Women Who Mean Business.
Send Message to listing owner