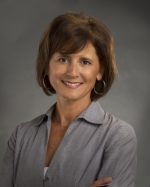 Long Business Description
Eileen Coen Mediation, LLC specializes in helping couples achieve an equitable divorce and resolve family law issues without court intervention. A former practicing attorney, Eileen Coen, J.D. is a full-time mediator dedicated to providing a compassionate, structured, and strategic process to couples who are committed to achieving an amicable divorce and a future in which they can independently thrive.
In mediation for divorce or separation, parties make mutual decisions on custody, parenting plans, support, division of assets and debts, and other issues important to them. In most cases, the result is a practical, well-informed, and binding agreement that works.
Drawing on 25 years of experience as an attorney, mediator, educator and parent, Eileen provides the same compassionate, structured, and strategic process to those seeking effective resolutions of post-decree disputes, prenuptial agreements and other family matters.
In addition to founding Eileen Coen Mediation, Eileen is an Adjunct Professor of Law at the University of Baltimore Law School and a frequent presenter at local and national conferences.
Eileen Coen Mediation, LLC is located in Bethesda, Maryland and serves clients throughout the Greater Washington, DC area.