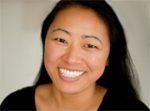 Long Business Description
Beth graduated with both her JD from Boston College Law School and MSW from Boston College Graduate School of Social Work in 1998 and joined the Massachusetts bar that year. She began her legal career as a Judicial Law Clerk with the Massachusetts Probate and Family Court, then as a family law and probate associate at the Boston firm of Roche, Carens & DeGiacomo, which merged with Murtha Cullina, LLP in 2000.
Beth established her current law practice in Massachusetts in 2001. While her career is focused in law, her social work background has informed her connection with clients, child-focused family law work, and ability to finesse complex family dynamics. In addition to her solo practice, Beth became Of Counsel in 2013 to the firm of Skylark Law & Mediation, P.C. in Southborough, Massachusetts, where she handles estate planning, probate, and family law matters.
Prior to law school and graduate school, Beth obtained her BA in psychology from Georgetown University and subsequently worked with residential autistic children at The League School of Boston. She has drawn on this experience, as well as prior internships at the Boston School for the Deaf, Supreme Judicial Court Mental Health Legal Advisors Committee, and legal office of the Department of Children & Families, for insight in shaping estate plans and parenting plans for families addressing special needs. Beth's estate planning practice has also included work with small or family-owned businesses, step-families, and same-sex families to create sound plans of asset protection, and business succession and estate tax planning.
Her probate work includes representing clients through every step of the probate process, from initial appointment as Personal Representative to final account. She is mindful of the family challenges that can result from the loss of a loved one, and assists in making the probate process as seamless as possible.
Beth strives to assist clients in family law and probate matters in achieving out-of-court resolutions, in order to avoid prolonged, expensive, and contentious litigation. To this end, Beth is a trained mediator, mediating divorces, parenting plans, prenuptial and postnuptial agreement terms, multigenerational/elder issues, and probate matters. Beth also represents individuals who are in mediation, conciliation, or arbitration with another neutral, and represents individuals in Collaborative Law divorces and probate disputes. Beth's family law practice also includes adoption, guardianships of minors and adults, and appointments as a Guardian ad Litem child custody investigator.
Beth is the current President and an active Board Member of the Massachusetts Collaborative Law Council (MCLC), and a Director at the Massachusetts Council on Family Mediation (MCFM).
Send Message to listing owner