Amherst Mediation Services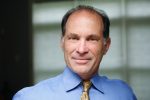 Long Business Description:
Oran is principle at Amherst Mediation Services and founder of ConflictWorks. Having practiced family law in the probate courts of Massachusetts since 1989 and practiced as a mediator since 1994, Oran is uniquely qualified to help mediation clients navigate their way to a divorce settlement. Oran sees his role in mediation as helping to facilitate a conversation between clients to allow them to arrive at an agreement while providing them with a great deal of information and direction on issues that need to be addressed. When necessary and with permission of or at request of parties a more directive approach may be used.
Send Message to listing owner