Private Preliminary Planning Sessions (PPP):
Preempting conflict and helping clients to be at their best
Online Class and Case Consultations with Woody Mosten
Private Preliminary Planning Sessions (PPP)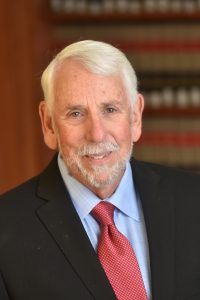 In the first half of this exclusive online class, Woody Mosten will show mediators how better to meet the needs of mediation clients by first meeting with each party separately, to prepare them to negotiate constructively and effectively with each other. 
Case Consultations
In the second half of the session, Woody will invite participants to share difficult issues in their cases. He will provide expert consultation and help participants to get to the next level in their development as professional family mediators.
Comments
"I love training with Woody because he has a wealth of knowledge and experience!  He is an expert in mediation and every time I train with him I add more tools to my "toolkit" and feel that I've obtained skills and information which helps me be a better mediator."  – Laurie Amaya
"The training Woody provides is well organized, focused, and warmly presented. Conferring with Woody about difficult cases is a treat." – Virginia Colin, APFM President
When?
Friday, Jan 18, 2019 from 11:00 a.m. -12:30 p.m. PST (2:00 p.m.– 3:30 p.m. EST)
Where?
 Online via Zoom video conference
Woody Mosten
Forrest "Woody" Mosten is a renowned expert in the field of family mediation. Woody has been in private mediation practice in Los Angeles since 1979 and is an Adjunct Professor at the UCLA School of Law. He trains professionals in mediation from basic to advanced courses and is in constant demand worldwide as a conference keynote speaker and expert on mediation. Woody is a popular presenter of webinars and workshops for a variety of professional organizations and has written numerous books and articles on the topic of mediation and dispute resolution. Woody is a founding member of the Southern California Mediation Association and the Founding Chair of the Beverly Hills Bar Dispute Resolution Section. Woody has been the recipient of many awards in the mediation field including SCMA Peacemaker of the year, New York State Mediation Association Lifetime Career Award, and the ABA Lawyer as Problem Solver Award.
CME and CLE credits
Woody is a CLE provider for lawyers, social workers and marriage therapists who practice in California. Members of those groups can get 1.5 hours of credit for this study/consultation session. Participants outside of California who want credit will need to apply for reciprocal approval from the relevant organizations in their own states or provinces.
Cost
The registration fee is $100 for APFM members, $150 for others. If you want to attend and are in need of a partial scholarship, contact Virginia Colin at [email protected]
Registration
We're sorry, but all tickets sales have ended because the event is expired.
Note:
If fewer than six people register, the class will be cancelled and registration fees will be refunded.