Study Group and Case Consultation Group
with Forrest (Woody) Mosten
(available only to APFM members)
Registration for this group has closed. Watch for future study/consultation opportunities.
This is an opportunity for APFM members to have extended face time with Woody Mosten, one of the most recognized family mediators and trainers in our field.
How will it work?
This group will be limited to 12 participants who will meet on Zoom for 4 one-hour sessions. As a bonus, each member of the group will have the opportunity for a half hour individual consultation with Woody at no extra charge. Just so you know: Woody provides this same service for mediators and collaborative professionals worldwide at his reduced colleague training rate of $400 per hour.
Each session will have materials sent out by Woody in advance. The session will be divided as follows: 30 minutes of discussion regarding the selected topic and 30 minutes of case consultation with group members.
Woody Mosten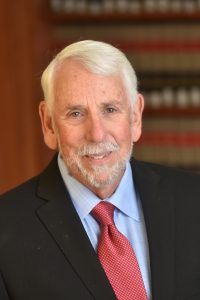 Woody has been teaching a similar group in Los Angeles for the past 10 years. When Academy of Family Mediators (AFM) was in existence, Woody was Chair of the Consultant's Training Institute. This means that he designed curricula and conducted trainings of Advanced Practitioner Members so that they could consult with other AFM members!
An author of five books and numerous articles, Woody is known as a Master Trainer who is passionate about helping peacemakers gain high level skills and strategies to successfully build their practices. Some rave reviews of his trainings can be found here. They include reviews by APFM Presidents Virginia Colin and Stacey Langenbahn.
CME and CLE credits
Woody is a CLE provider for lawyers, social workers and marriage therapists who practice in California. Members of those groups can get one hour of credit for each session. APFM members elsewhere who want credit will need to apply for reciprocal approval from the relevant organizations in their own states or provinces.
Details
When: The first session will be on Wednesday, May 9. The other three sessions will be on Fridays, namely June 8, July 13, and Sept. 14, 2018. Each session will take place from 11 AM to noon Pacific (2 PM – 3 PM Eastern). There will be no meeting in August.
Where: Online, via Zoom conference.
Cost: The fee for participating in this study group and case consultation group with Woody Mosten is $400. This includes materials for each session. The bonus 30-minute private consultation with Woody for each participant is free. A maximum of 12 people may participate. The program will occur only if at least 7 people register for it.
How to Register
Registration for this group has closed. Watch for future study/consultation opportunities.
You must be logged in as an APFM member to register for this group. Login help is available here.
To register, go to this page.
To be sure that you receive confirmation of registration, add these addresses to your safe senders list: [email protected] and [email protected]