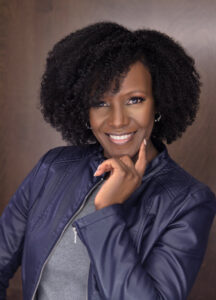 Nicole Davis, Ph.D., is a certified mediator, facilitator, conflict coach, harassment prevention expert, and conflict skills trainer with over 20 years of experience in the field of alternative dispute resolution. Her focus areas are family, church, workplace, and organizational leadership.
Nicole's doctorate from Nova Southeastern University, Ft. Lauderdale, Florida, is in the field of Conflict Analysis and Resolution. She holds a master's degree in International Management from the University of Maryland, and a bachelor's degree in Social Work from Morgan State University. Nicole's background includes work with state and federal agencies, non-profit organizations, church congregations, circuit courts of Baltimore City, Baltimore and Howard Counties, Prince George's County Executive's Office and law enforcement, and educational systems at the secondary and collegiate levels.
Along with her husband Tony, they have co-authored multiple books which include: the 3-book DONE RIGHT SERIES: (1) Parenting Done Right Is Hard Work But It's Worth It, (2) Marriage Done Right Is Hard Work But It's Work It, and, (3) Leadership Done Right Is Hard Work But It's Worth It to bring voice to what the Bible instructs regarding FAMILY dynamics and the conduct of the individuals within them. Nicole has also authored her latest book, Eve, Where Are You? Confronting Toxic Practices Against the Advancement of Women (www.evewhereareyou.com), which is available in both English and Spanish. Additionally, she and her husband co-founded an organization, EMPOWER TO ENGAGE, focusing on enhancing marriages, families, and equipping men and women to exemplify leadership, at home first, then in their spheres of societal influence through mediation, coaching, and training. Visit their website www.empowertoengage.com. Nicole, a native of Akron, OH, is a United States Navy veteran, a wife for over 30 years, and mother of two adult sons.
Facilitated by Nicole Davis, Ph.D.
It can be tough for mediators to know how to properly categorize child-rearing concerns that parents present to us. Parents who are divorcing typically must rely on parenting plans to guide them on how to share time, money, responsibilities, and even discipline. However, challenging topics may arise during mediation discussions that don't just center around their children's activities and homework, but may also touch on concerns such as character flaws, sketchy friendships, and personal identity crises, as well as many others.
Mediation opens the door for us to work through these issues with parents, collaboratively discussing matters that get right to the heart of the minefields of their children's personal development. No matter what issues the parents face, we can equip ourselves with the tools necessary to facilitate discussions around how best to promote healthy and well-rounded children. Through our skillful guidance, families can safely explore how to communicate respectfully, establish boundaries, share common values , and, most importantly, discover how to actively listen to the growing and changing needs of their children.
In this values-based workshop, participants will learn how to be more successful in their work with families, by discovering the eight keys necessary to promote healthy relationships between parents and children and by enhancing their personal and relational dynamics.