Virginia Colin – an interview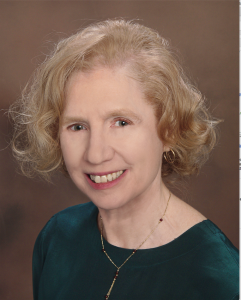 December 2016
1) Who are you? Where do you come from? What is your background?
That's complicated. Here are some of the pieces. I grew up in a suburb of Boston, MA, loving climbing trees, reading, and gardening. I always loved learning and eventually earned a Ph.D. and became a research psychologist. I loved the work and wrote one book, Human Attachment, about my area of expertise, attachment theory and research. What I really wanted most, though, was to be a great mom. Winding up on my own with four kids, I was not able to do that, but I did get well acquainted with a variety of family problems and solutions. That helped me later when I began working with other families facing difficulties. With my husband of 17 years (and counting) I discovered that a second marriage can be great even though a first marriage became awful.
2) What do your current professional practice and activities look like?
I am the Director of Colin Family Mediation Group LLC, where we have six mediators available to assist families throughout northern Virginia. With co-author Rebecca Martin, I wrote The Guide to Low-Cost Divorce in Virginia, published in 2014.  I work part-time as a professional family mediator in private practice and often spend more time doing APFM work. The latter seems more important, as CFMG can help a limited number of families in Virginia, but APFM can help thousands of families in a wide variety of locations. Partly for the opportunity to interview some very interesting people, I also host an Internet talk radio show, Family Matters.
3) How did you first learn about mediation?
I'm not sure whether I knew anything about mediation before working on my own divorce. For that, my husband and I had one unproductive session with a lawyer and psychologist mediation team and, later in the process, had successful mediation sessions with a different mediator as we negotiated our parenting schedule.
4) What do you hope to accomplish as a Board Member of APFM?
One of the things I want most is to help APFM educate the public about family mediation. We have so much to offer and can help people so immensely, it's a shame that there are still thousands and thousands of people who do not know that we exist! Especially in cases of divorce, it is horrible to think of the degree of suffering that people live through because they think they need to run to (adversarial) lawyers when they could be working constructively with a mediator. The drain on family finances can also be devastating. To reduce these problems, we need to tell the world who we are and what we do.
My second big goal as a Board member is to strengthen this organization's ability to support skill development and career development for new and not-so-new family mediators. Even though thousands of people need our services (if only they knew it), getting started and building a practice in family mediation is difficult for most, and the work can be lonely. With wonderful conferences, high quality webinars, and peer consultation opportunities, APFM changes that.
5) Where do you see the field of Family Mediation going?
The future is ours, if we claim it. The world needs skilled family mediators. I hope that 20 years from now, when a person learns that a friend or relative is contemplating divorce, or is fighting with adult siblings about the care of an elderly relative whose intellect and memory are seriously impaired, or is facing any of a variety of other family conflicts and might be headed into a courtroom to settle the matter, that person will first think to recommend MEDIATION to resolve the conflict. It is much more helpful to recommend mediation than to recommend a lawyer whose adversarial stance for one side of the dispute will likely escalate present and future bad feelings between the family members involved.
6) What do you like to do when you are not mediating?
I don't climb trees much anymore, but I still enjoy reading, gardening, and learning. Also theater, music, dancing, movies, and walking in the woods with a friend. And board games — I'm a Eurogame enthusiast and tournament champion.