Josh Kraus – an interview
1)  Who are you? Where do you come from? What is your background?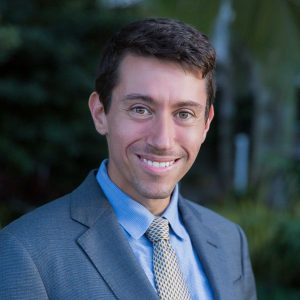 I grew up in Queens, New York, in a family that truly cared about people, animals, and the environment, and capably taught me to do the same.  My earliest interests were of dinosaurs and outer planets, ninja turtles, and Mets baseball— I've got the pajamas to prove it!
I have two Bachelor's degrees from the University of Massachusetts Amherst— one in Psychology and the other in Legal Studies.  I received my Juris Doctor from Emory School of Law, and an M.B.A from the University of Miami. 
For nearly 10 years, I have lived in Fort Lauderdale, Florida.  I practice family mediation locally in South Florida, and have expanded throughout the state as well, via online mediation.
2)  What do your current professional practice and activities look like?
My company is called Fair & Friendly Mediation, and my practice is 100% comprised of family mediation.  I don't believe that litigation helps families, so I will not participate in it. 
I help people through divorce from start to finish in the fastest, cheapest, and most amicable way possible.  I also help people modify agreements which they reached elsewhere but are no longer working out for the families involved.
Please check out my website at www.fairandfriendlymediation.com for more details.    
3)  How did you first learn about mediation?
I was trying to get away from the field of law, altogether!  As I detail in my blog, http://www.fairandfriendlymediation.com/blog/personal-introduction/, I was quickly disillusioned with the practice of law.  It seemed that no matter who my clients were, or what they were trying to argue, the process of litigation was ultimately harmful to everyone involved.  With no ability to really help people, my legal work had no purpose.  I knew intuitively that I did not belong in the professional industry I was in.
For a fresh start, I went to business school, with the idea of going into investment finance.  I reasoned that people could benefit from advice from someone they could trust, especially on such complex and emotionally difficult topics like investing.  I liked the idea of reducing stress and complexity by helping the parties develop something easier to manage.
While in business school, I took a course called "Negotiations," because I thought it sounded fun.  There, for the first time, I heard about mediation, and I soon enrolled in a week-long certification program for family mediation. It turned out to be the perfect combination of law, psychology, and negotiations that encouraged people to find peaceful outcomes through some of the most stressful and difficult moments of their lives.  I am finally in the right place to apply my skill set and really help people.  From my first exposure, I knew I belonged in the field of family mediation.  That has been reaffirmed ever since.
4)  What do you hope to accomplish as a Board Member of APFM?
Most important to me is that we make people aware that family mediation exists, and that it is a specialty that integrates a unique set of skills in law, psychology, and negotiations.  This way, no one will ever become a litigation attorney just because they didn't know that becoming a family mediator was an option.  And, for the right clients, the value and importance of family mediation will jump out at them (as it did to me), as soon as they learn about it.  In addition to awareness, I want to help create a large, useful pool of resources that helps mediators develop every facet of their own practice.  
APFM is the most welcoming organization of which I have ever been a part.  I enjoy how we collaborate and help each other grow, personally and professionally.  As a Board member, I want to bring many other practitioners into the organization and increase the value of membership for each member.
5)  Where do you see the field of Family Mediation going?
Demand for family mediation services will only increase, as people realize the advantages of family mediation, as opposed to their alternatives.  New practitioners will continue to be drawn into the field, as they see it as a viable and satisfying area of practice.  Experienced mediators will broaden their skill sets and develop new and effective ways to mediate family law disputes. 
Mediation is such a complicated art form, however, that the details and the exact mechanics of how and why it works are only beginning to be understood.  I think that the future of family mediation will include more data collection and analysis.  As the industry evolves, I think there will be more scientific evidence of the effectiveness of our methodologies, which will only make our methods and practices stronger.
6)  What do you like to do when you are not mediating?
While I enjoy hiking, ultimate frisbee, and all outdoor sports, my true happy place is at the local dog park with my two rescue papillons, Birdie and Divit.