Beth Myers – an interview
1) Who are you? Where do you come from? What is your background?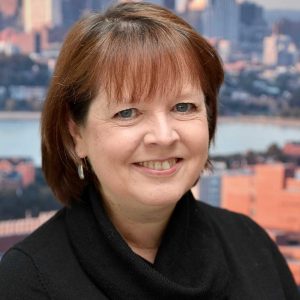 I am a seasoned mediator trained and practicing since 2010 in two states— Massachusetts and Maine. I've recently relocated to Northern Virginia, which represents an exciting expansion of my existing business model. I will remain actively mediating in all three states and the Washington D.C. area, while completing my licensure in VA and working to grow opportunities for other mediators.
My background is entrepreneurial, which is not surprising since I launched my first business as a 6-year-old. I made and sold potholders in the town square so I could buy books and music that my family could not afford. As part of my identity, business is what connects me to family mediation. This connection provides me with a blend of the humanistic and practical aspects of life. With roughly 18 years of experience in an openly hostile workplace environment with Fortune 100 (F100) organizations, I learned well how fear-based relationships foster unhealthy power dynamics at work, at home, and in the community.
When I became a parent, in the 1990s, I left F100 behind and jumped into the business of play by creating a high-end specialty toy and European import business, that thrived for 11 years. My own divorce taught me a lot about how our family law system was, perhaps, more damaging to all of us than the actual issues that had us looking to divorce in the first place. As it became clear that economic forces around us meant that toys wouldn't be sustainable in the long-run, I went into small business consulting. One of my roles was managing the bookkeeping and business management side of a small, personal injury law firm. Here too, I became distressed at the way our legal system treated injured people to the point where overt application of discriminatory stereotypes was considered the best way to "win" a case. Dragging out a case for years was a tactic for influencing clients to take whatever offer might eventually come their way. Again, it appeared that the legal process was serving to cause more harm than to assure reasonable benefit to the client or injured person.
In the end, one piece of junk mail that described a family mediation training changed my life. In January 2010, I completed a 30-hr. family mediation training, with 30 attorneys in the room, and me. The lightbulbs went off, and I've taken more than 550 hours of training since then, completed a BS in Organizational Communication at Northeastern University, and I am finishing an MA in Conflict Resolution from the University of Massachusetts, Boston. I also have an AS degree in Accounting from Northeastern University. Perhaps most importantly, in mediation, our core mantra is "do no harm."
I've worked in 14 different courts, mediated over 500 cases, volunteer whenever possible, provide pro-bono services for those who can't afford to pay, and engage privately with those who can afford to pay. I am an advocate for co-mediation, especially when the family matters are complex.
2) What do your current professional practice and activities look like?
My family mediation services encompass a wide range of family scenarios, including: Difficult and Important Conversations; Family Business Issues; Divorce; Co-Parenting Together or Apart; and Extended Family Conversations.
I also mediate, coach, and train in workplace settings, because the workplace is where people make the time to learn about improved interpersonal communication. What is learned at work is also applied at home – which brings me back to my motivation for becoming a mediator with a special focus on family and communication.
I've worked with fast-growth bio-tech firms, municipalities, franchisees, and consulting organizations. Conflict scenarios range from leadership challenges that could threaten the organization to boss/employee disagreements and peer conflict. We typically focus on communication and relationship management skills that will help to mitigate the potential for formal HR complaints. Here too, the one-on-one conversations and coaching build skills that can be used at home.
3) How did you first learn about mediation?
I first learned about mediation from a flyer for the 30-hour training at MCLE in Boston. This course suggested that there was a better way, and that the lawyers, too, were interested in learning about it.
4) What do you hope to accomplish as a Board Member of APFM?
I hope to represent a piece of what diversity looks like – beyond color or religion. The family mediation profession is too often viewed by the general public as being limited to a group of professionals who "do divorce." Not so. We are an important group of dedicated professionals who bring a wealth of diverse perspectives and experiences to empower people to engage in the tough conversations and make better, informed decisions for themselves. Part of the diversity I bring is that of having a business background, being a single parent, and being a middle-aged white person who never stopped taking college courses, but who didn't complete a BS until being over 50 years old.
I'd also like to expand APFM's training and communications efforts regarding domestic violence and its many unrecognized forms.
Of course, I'd like to help us increase public awareness about what family mediation is, how it works, who is involved with it, and when it makes sense to pursue.
5) Where do you see the field of Family Mediation going?
Forward.
6) What do you like to do when you are not mediating?
Study, cook, entertain, hang out with family, visit museums and historical places, and take long walks.