Master Class with Forrest "Woody" Mosten
APFM Conference Exclusive
Master Class with Forrest "Woody" Mosten
"Advanced Strategies for Confronting Difficult Behavior in Mediation"
Monday, October 22, 9am-4pm
at Pacific Coast Mediation in San Diego
Bonus: Join Woody Sunday night for a no-host dinner at Catania in La Jolla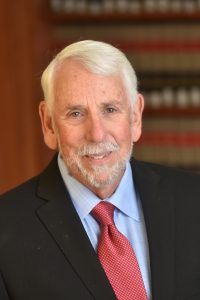 Forrest "Woody" Mosten is a renowned expert in the field of mediation. Woody has been in private mediation practice in Los Angeles since 1979 and is an Adjunct Professor at the UCLA School of Law. He trains professionals in mediation from basic to advanced coursed and is in constant demand worldwide as a conference keynote speaker and expert witness on mediation. Woody is a popular presenter of webinars and workshops for a variety of professional organizations and has written numerous books and articles on the topic of mediation and dispute resolution. Woody is a founding member of the Southern California Mediation Association and the Founding Chair of the Beverly Hills Bar Dispute Resolution Section. Woody has been the recipient of many awards in the mediation field including SCMA Peacemaker of the year, New York State Mediation Association Lifetime Career Award, and the ABA Lawyer as Problem Solver Award.
Register Today. Space is Limited!
Thank you, Program Partners!