Quick Conference Navigation
Continuing Education Credits
APFM Certified Members
Any conference attendees who are APFM Certified Members will be able to use their conference attendance towards their ongoing professional development through continuing mediator education.
Continuing Education Credits (CLE/CEUs)
APFM has been considering options for providing CLE/CEU credits at the upcoming 2019 conference. However, at this time, none have been arranged. APFM can provide all attendees with a certificate of attendance as evidence of attendance at the conference, which attendees can submit to their local, state or national organization. The attendee will be responsible for requesting that credit and completing the necessary forms, as per the rules of their particular licensure and jurisdiction. If you have any questions, please contact [email protected].
We plan to apply for CDFA and CFP continuing education credits, pending Board approval.
Thank you Conference Partners!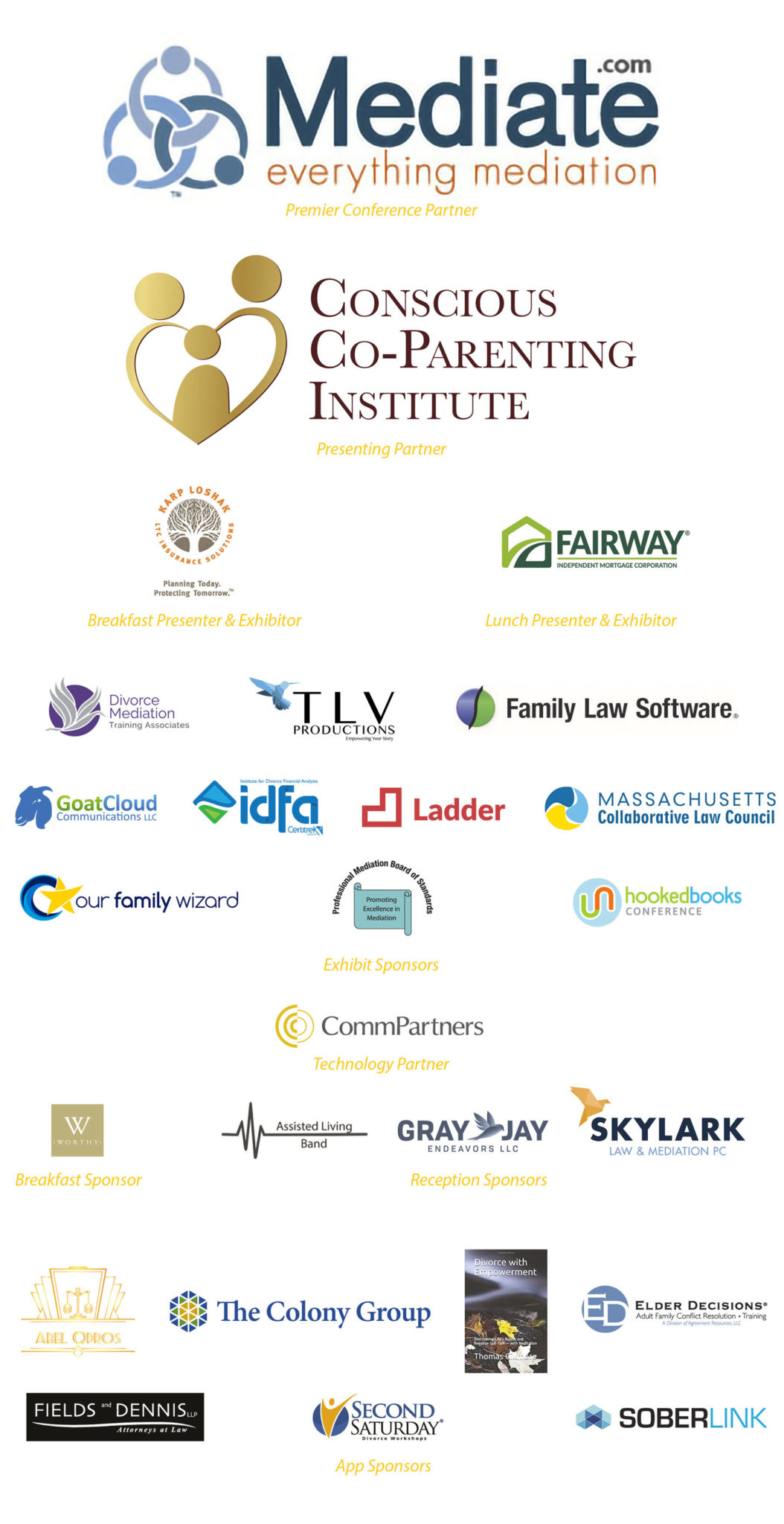 Learn more about our Conference Partners
Premier Conference Partner
Presenting Partner
Breakfast Presenter and Exhibitor
Lunch Presenter and Exhibitor
Exhibit Sponsors
Technology Partner
Breakfast Sponsor
Reception Sponsors
App Sponsors